In Part I we gave you some basic tips on taking photos at the Disney parks. Our first section was geared more towards when and where to take photos, but in today's section we're going to focus a lot on composing a photo.
1. Find the Details
Everyone will take the big, gorgeous picture of the castle. And you should too! But once you get your overall shot, try to look at the details around you. Disney is nuts about the details. You'll find them everywhere. Some are inside jokes, some are fun details, and some make for great photos. This also applies to the parades and such. The floats are great to photograph, but some of our best shots have come from zooming in one one small section of the parade.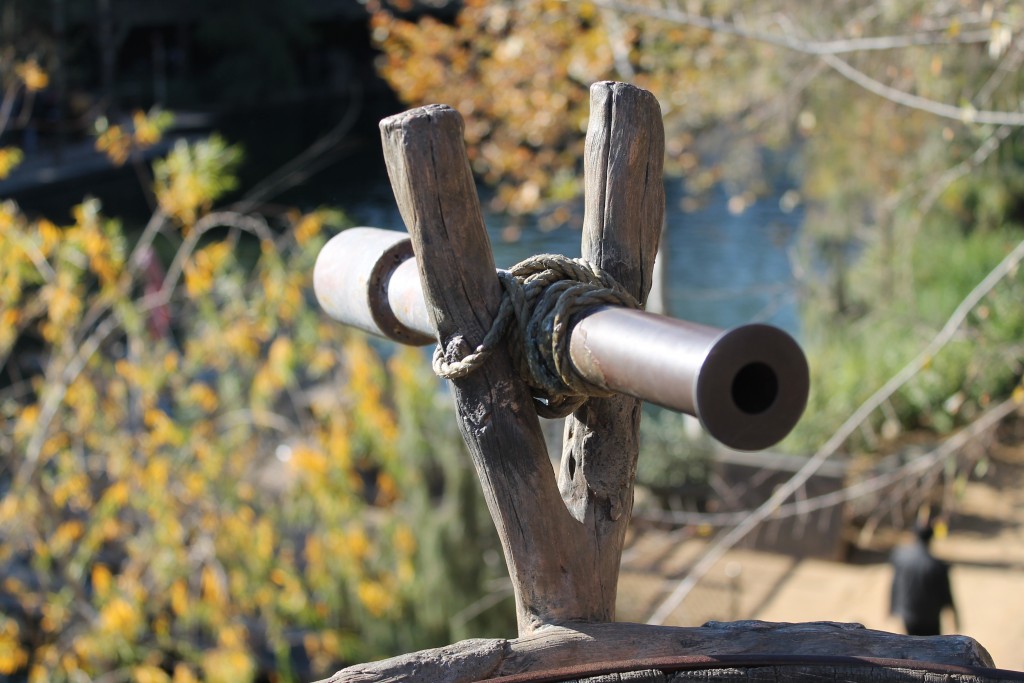 2. Look at the Background/Foreground
This is just general advice. If you're at character dining for instance, be sure there isn't any dirty dishware in your photo with the characters. It's going to be hard to get all the people out of your photos at Disney World, but try to be aware of who is in your background when possible. Also, always make sure there's not a tree or lamp post growing out of your photo subjects head. If you can place somewhere where you get a splash of color in the background or foreground it can also make for a better photo overall.
3. Be Aware of the Light
All the Disney parks are in sunny locales. When the sun is bright, be careful about shadows. Even the best of us can be caught by this from time to time, but knowing is half the battle. If your children are wearing hats (which are great for keeping the sun off your face!) you need to be careful their faces aren't darkened by the shade from the hat. If you're stopping to see a character that meets outside, often they're in a shady corner. Using your flash can help a good bit in equalizing the light, but its best to avoid the problem whenever possible.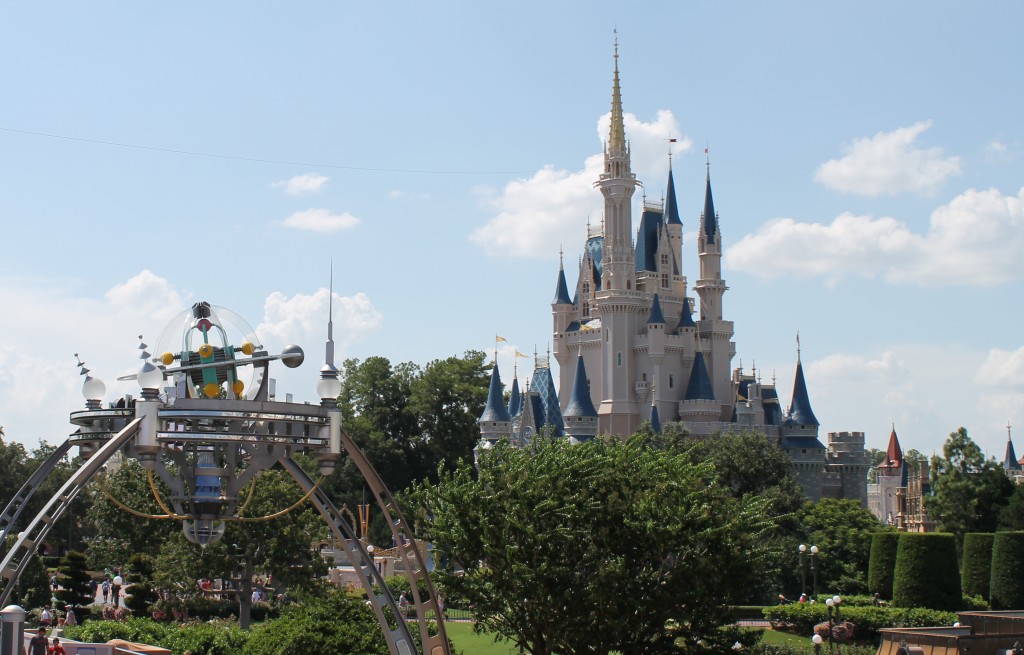 4. Have your Camera Ready on Rides
I know, I know in our last section I told you not to use the flash on dark rides and sit back and enjoy the ride. But if the ride isn't too dark, you can still get some good photos. Small World for example usually offers great opportunities for photos. Another one of my favorite to take photos from is the people mover, which is where I took the above photo. Other outdoor rides like Dumbo, Jungle Cruise, and Kilimanjaro Safaris all offer great photo opportunities.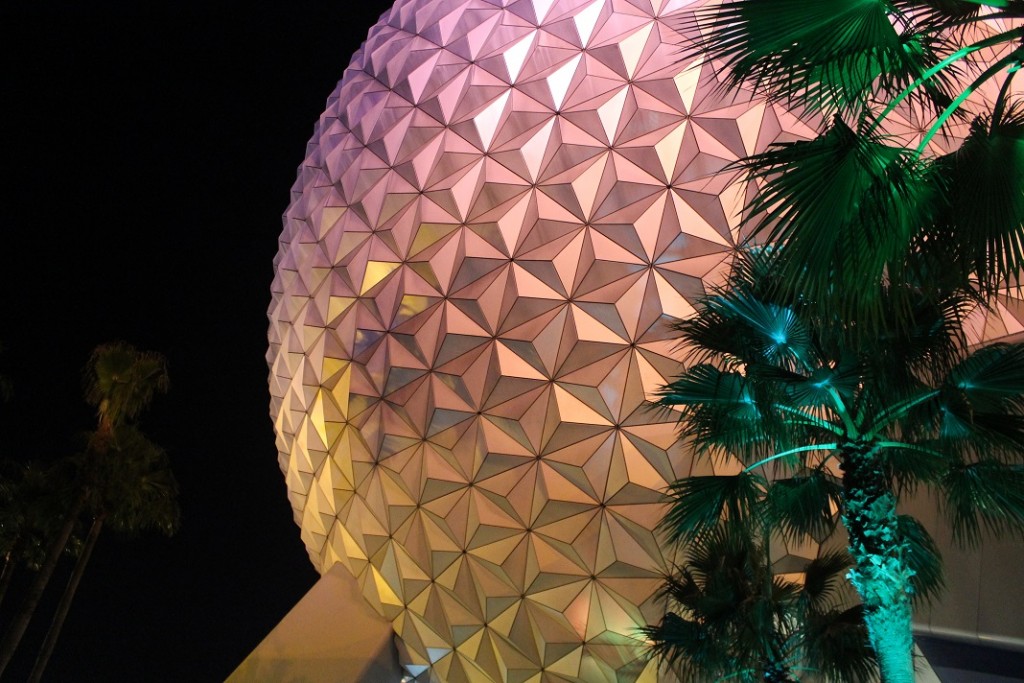 5. Photograph Icons in a Different Way
After you've got your photo of the castle from down main street, try it from a different angle. Or try Spaceship Earth from a different view. Try zooming in on the animals on the Tree of Life. So many options! Just try something different and see if it works.
6. Have fun
Most of all, remember that when you're taking photographs it's supposed to be fun. You should take time to think your shots through and compose them, but don't obsess. Sometimes shots work and sometimes they don't. After all, don't you want an excuse to visit again and get more photos?