Article by Storybooker Traveler Jill Dalton.
Before Amorette's opens to the public for the day then have a special class that allows you to create one of their famous Mickey Mouse dome cakes. It is limited to 14 guests and is $199 per table (usually 2 guests per table, though some families had two adults and a child participating). It includes beverages (mimosas or Bellinis for adults if you would like them), everything needed to decorate your cake, and a special surprise at the end.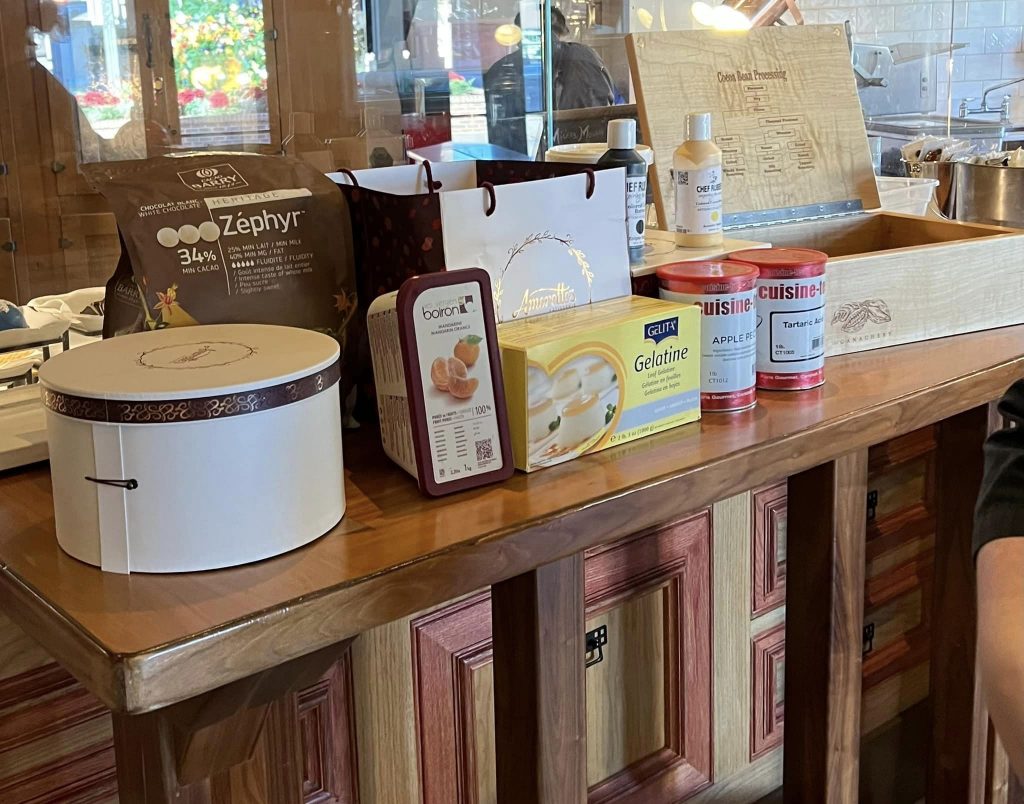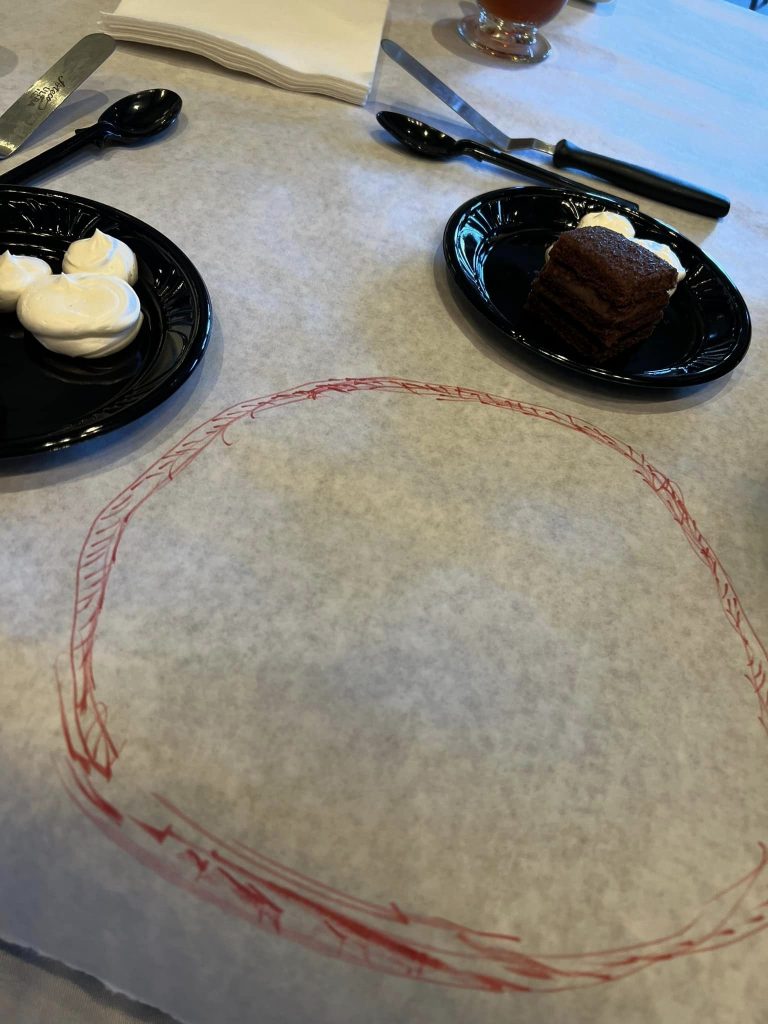 Paige was our fearless leader and did a great job helping us feel comfortable with our creations. The Cast at Amorette's bring out your cake at day three in its life cycle (meaning they baked, layered, and iced the cake), so it's ready to decorate.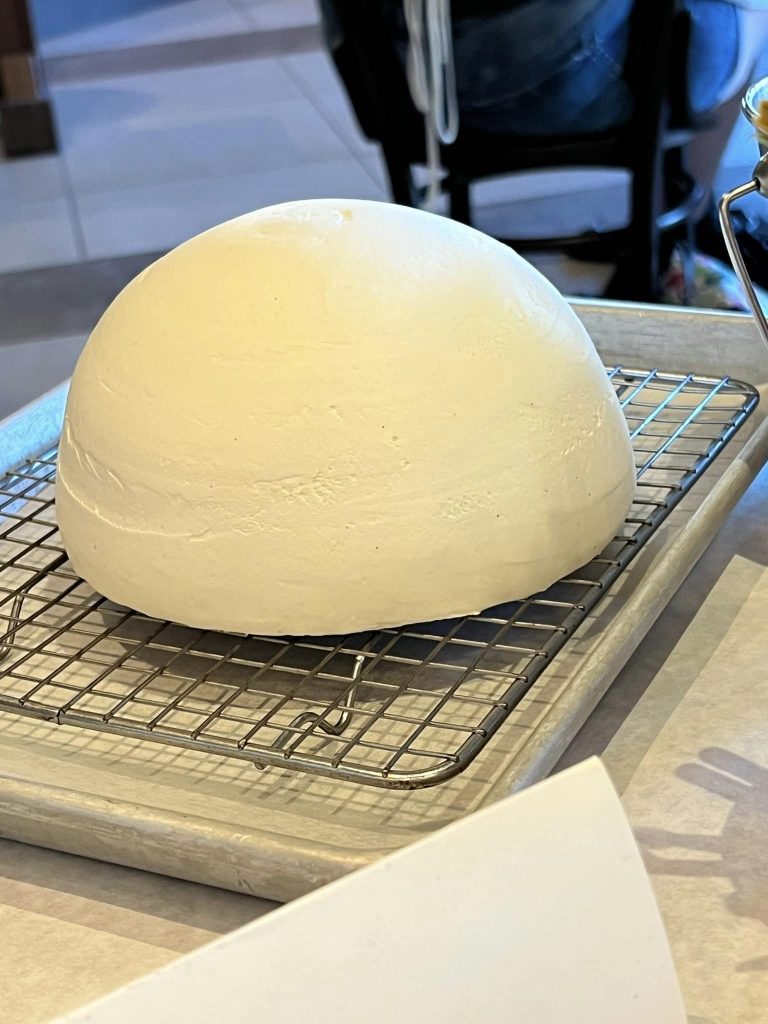 We poured three layers of mirror glaze (the red icing) on our domes to get them the perfect Mickey red. This part takes the most time because it needs to cool between layers. While it's cooling we got to paint the ears, tail, and buttons – those get two layers of paint.
The tricky part was transferring the Mickey dome to the cake plate for finishing touches. Paige was great at directing us on how to do this! I'm happy to report that everyone was successful at transferring their cakes!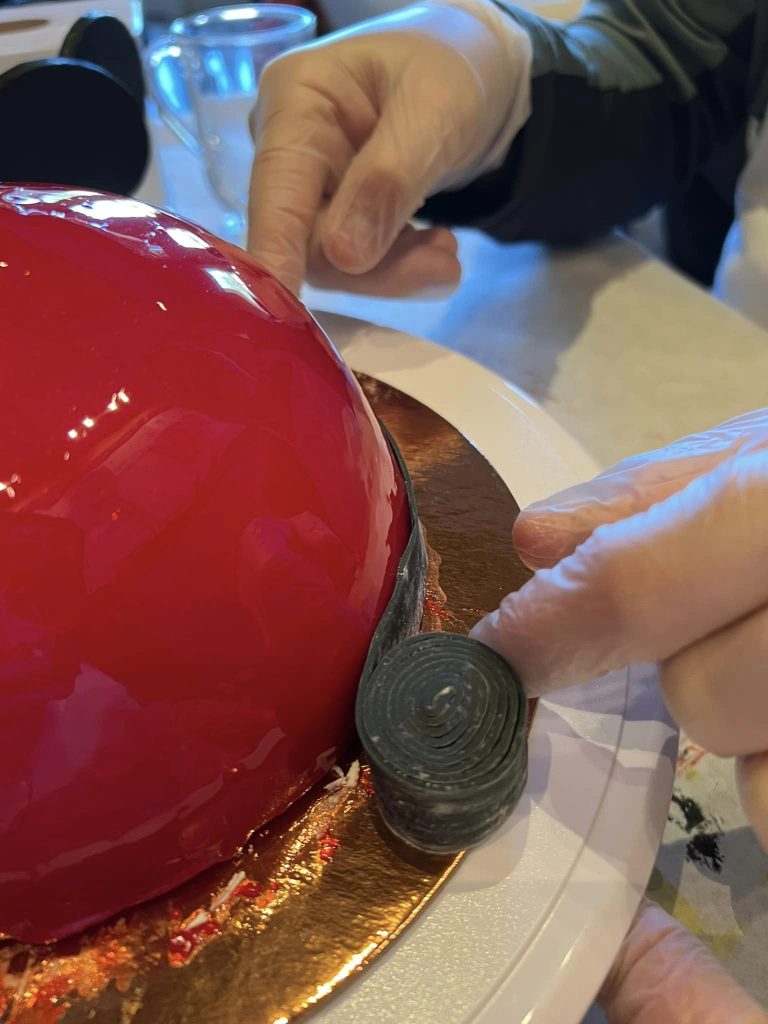 After we put the finishing touches on our cakes they were whisked away. Paige shared some surprises with us – like an exclusive trading pin that is only handed out to guests that take this class. They welcomed us all as honorary bakers and placed our cakes in the display case! That was cool!
You are also able to be the first guests to shop at Amorette's for the day! The store opens at noon, so guests have up to 45 minutes to shop before the public.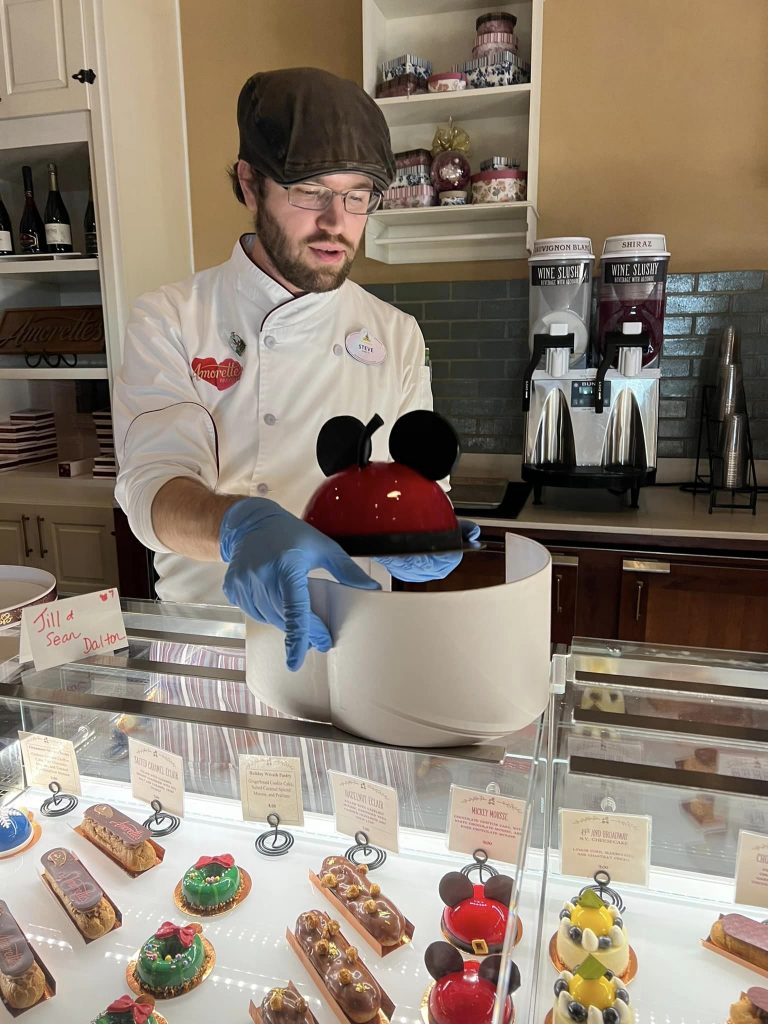 Article by Storybooker Traveler Jill Dalton.