Article by Storybook Traveler Jay Russell
Star Wars Galactic Starcruiser is the newest and most ambitious "hotel" that Disney has ever attempted. It opened on March 1, 2022 at Walt Disney World Resort in Orlando, Florida. Unlike a standard resort, however, when you enter the Galactic Starcruiser, known as the Halcyon, you are in for a really different experience.
So, what is the Halcyon? The Halcyon is a Corellian MPO-1400 model starcruiser operated by the Chandrila Star Line. There are 100 cabins onboard of three different categories. The Standard Cabin sleeps four to five passengers with a queen bed, a bunk bed, and some rooms have an extra wall pull down bed. The next level is a Galaxy Class Suite. This configuration sleeps four passengers with a queen bed and two pull down beds. Finally, we come to the Grand Captain Suite. This cabin can sleep up to eight passengers with two queen beds, a bunk bed, and two wall pull down beds. If you have ever cruised before, you will feel at home here. The cabins are relatively small compared to a "normal" Disney resort, but it does add to that cruising feeling.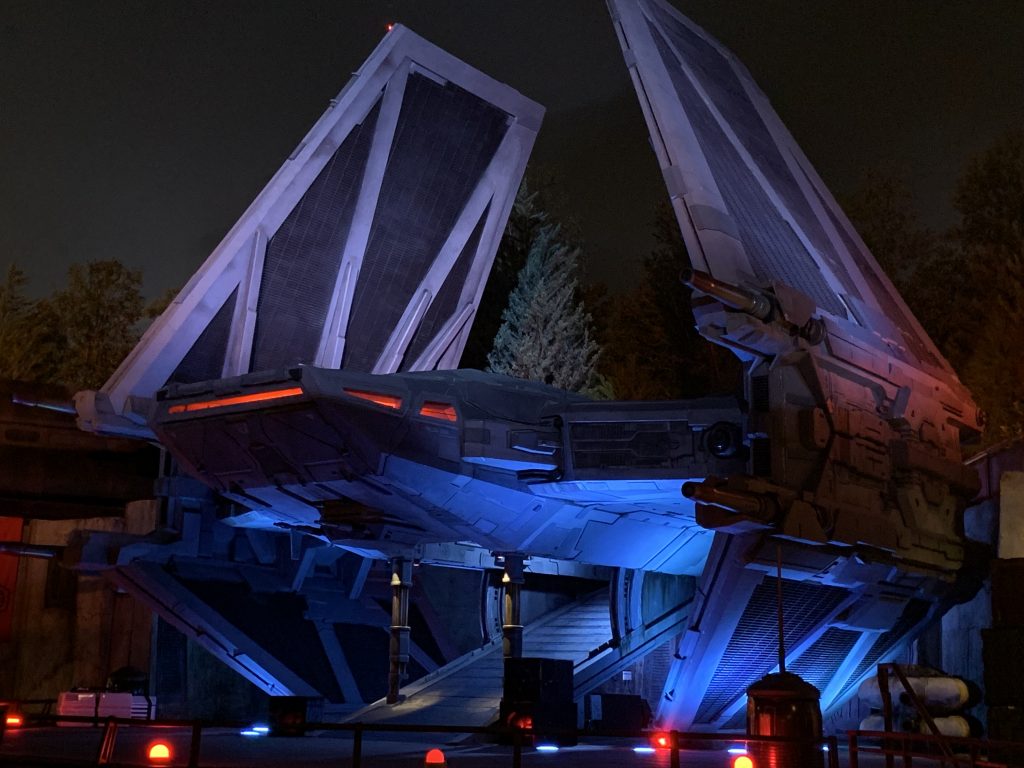 And what would a cruise be without the food? The Halcyon has you covered here. Enjoy breakfast and lunch as a buffet style course and then at dinner prepare to be wowed. Your first dinner will find you at an intimate performance from Gaya, an extremely well known Twi'lek musician and her Rodian accompaniment. If you've managed to snag a reservation to Oga's Cantina on Batuu, you may have heard one of her songs. If not, check out DJ R3X's Playlist and give Oola Shuka a listen among the other great songs in there. On the second night of your voyage, the Crown of Corellia transforms into a Taste Around the Galaxy. Sample courses from around the galaxy while you socialize with the other passengers and crew. You may also upgrade one of these meals to the Captain's Table for a small additional fee.
Need something smaller or maybe just a drink? You are in luck. Head over to the Sublight Lounge for some snacks or nice beverages. In the mood for some blue or green milk (drink up, it's included in your fare) fear not. It is on tap during breakfast and lunch.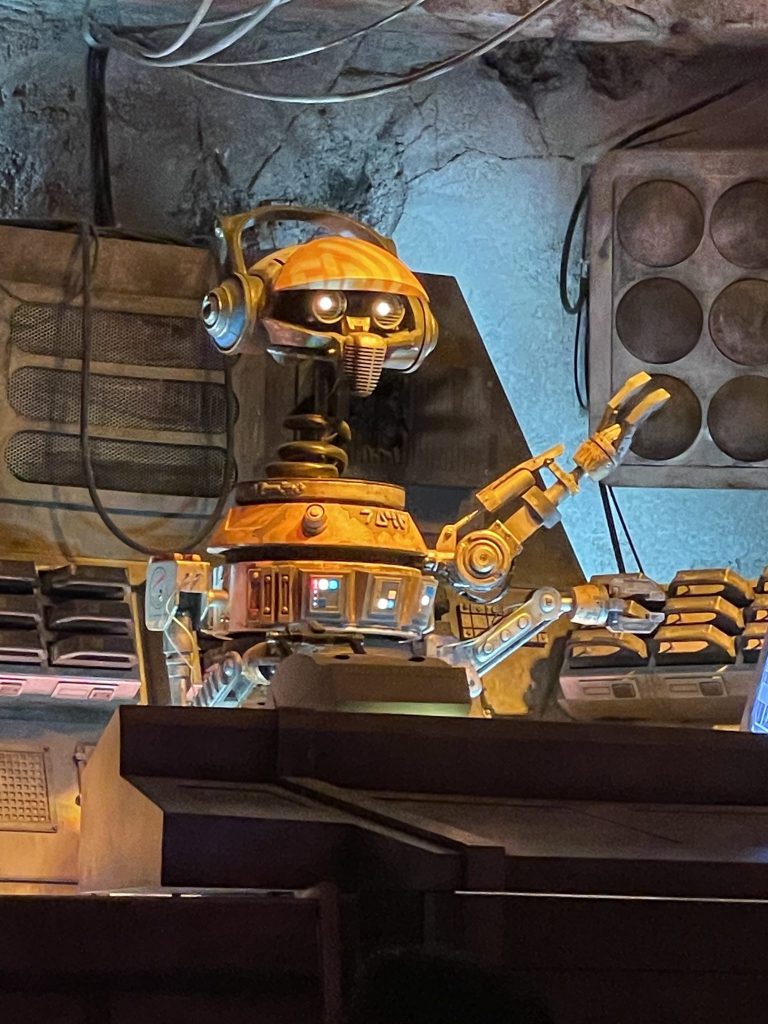 Feeling cooped up while onboard? No worries. Head out the Corellia Climate Simulator. This room simulates the climate of Batuu, which you will visit on your voyage. Is it raining at Black Spire Outpost? You'll know from a brief stop here.
So, what is included in your fare? Prices start at $4,800 (remember, this is akin to a cruise, so prices will reflect that). For that you will receive your cabin, your meals, an exclusive Magic Band, one day entry into Disney's Hollywood Studios, Lightning Lane access to both Smugglers Run and Rise of the Resistance, as well as a ton of entertainment. Alcoholic and specialty beverages are not included. While on your excursion to Batuu (Hollywood Studios) you will also receive one meal from Docking Bay 7 Food and Cargo so be sure to head over to Black Spire Outpost and grab yourself a Ronto Wrap.
In case you didn't know, Batuu is also known as Star Wars Galaxy's Edge and is located in Hollywood Studios at Walt Disney World Resort (there is also one at Disneyland in Anaheim). There are two major attractions, Millennium Falcon Smugglers Run and Rise of the Resistance.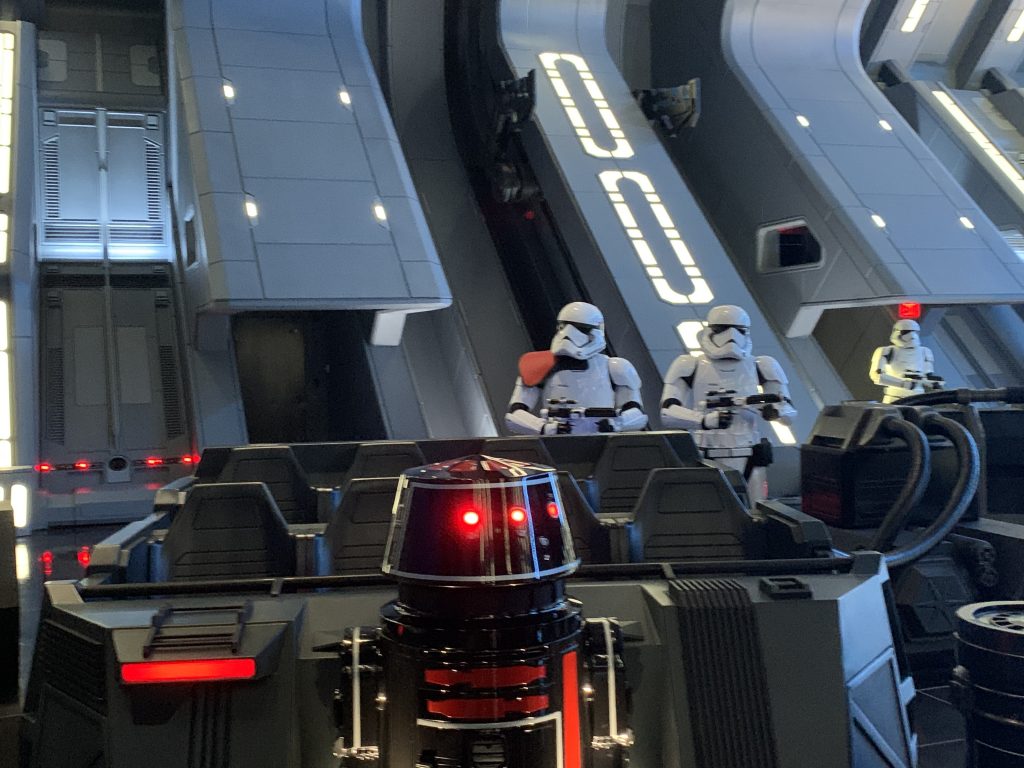 Smugglers Run is a simulator ride akin to Star Tours, but pumped up a bit. Your role as Pilot, Gunner, or Engineer is assigned to you and you and a group of five others will take the fastest hunk of junk on a nice spin around the galaxy.
Rise of the Resistance is an epic attraction that consists of three different ride systems in one amazing 20 minute show. You start your journey on a shuttle until you are captured by the First Order. After your capture, you escape on a trackless dark ride through a First Order Star Destroyer until you finally reach an escape shuttle and return to Batuu.
During your excursion to Batuu and Black Spire Outpost, make sure to head over to Oga's Cantina for a nice drink (reservations are pretty much required if you want to get in). Also, visit Dok-Ondar's Den of Antiquities for legacy lightsabers and other collectibles, Savi's Workshop for the opportunity to build your own lightsaber, Droid Depot to build a custom droid, or any of the marketplace stalls to find cute and quirky merch.
Now we come to the most asked questions. Is this for me and is this worth it? Really, only you can answer that. It is expensive, I will agree with you on that, but if you love those murder mystery dinner shows and wish they would not end after a couple of hours, this may be for you.          Are you a fan of escape rooms? Again, this might be right up your alley. The one thing that is consistent with the reviews is you get what you give. The more you put into your Star Wars story, the more rewarding the experience. If you are an introvert and would be uncomfortable interacting with the cast and crew of this amazing show, it may not be worthwhile for you.
If you have any questions or are ready to book your voyage on the Halcyon, contact us today. Also, be sure to check back for a full review, coming soon. Until the spires…
Article by Storybook Traveler Jay Russell