Everyone knows about the Candlelight Processional and Epcot's wonderful annual International Festival of the Holidays, but have you ever heard about their Storytellers?
Who are they?
Epcot's Storytellers are unique shows put on in many of the World Showcase countries. Because it is based upon their own heritage, who they are varies depending on where you are visiting! You'll run into the familiar Father Christmas in the United Kingdom for instance, and his not-too-distant cousin Pere Noel in France. Each will tell a variation of the classic Santa Christmas story.
But if you visit Mexico, you'll be treated to a wonderful dance show by Las Posadas! And learn to celebrate just a small bit of the Mexico does. Over in Japan you'll be treated to the story of the Daruma Doll and in Norway you'll meet not our normal Santa but a mischievous Barn Santa and his friend Sigrid. And these are just some of the offerings! While many of our favorite story tellers come back year after year, there are often some changes in the line up as well.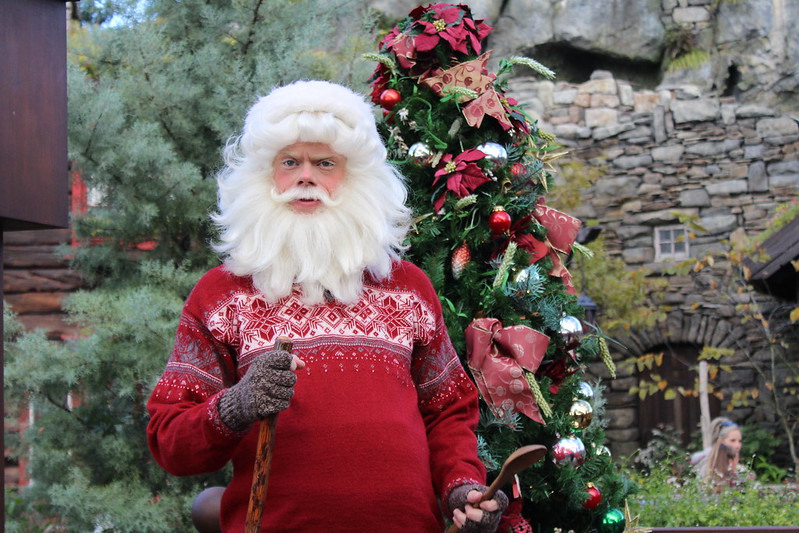 How do you see them?
Unlike the Candlelight Processional or other popular shows, the Storytellers are usually there in a small space in whatever pavilion they call home. If you arrive a few minutes prior to showtime that's all that's needed to be right down front to hear their magical tale (or see their wonderful shows!). Their showtimes will be listed in the MyDisneyExperience App so that you can find them with ease.
Some of the story tellers may be available brieflly after the show to take a photo as well for a unique keepsake.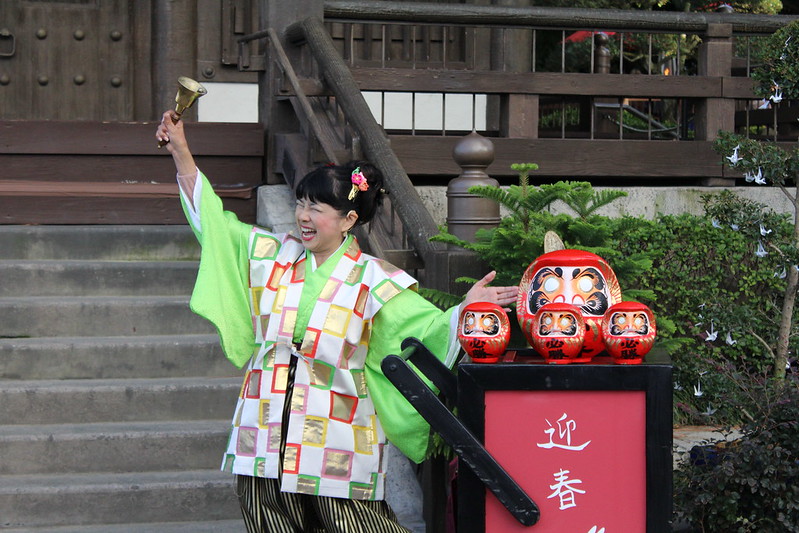 Okay but which one should you see?
You probably don't have enough time to see all of the story tellers in one brief visit to Epcot, right? So pick the ones that strike your fancy! Would you like classic Christmas tellings or something a bit different? Do you want to hear a story or see a performance? The Lion Dancers in China are amazing but so is seeing Father Christmas! And really, doing what works best with your schedule is always important. You won't go wrong with any you take the time to watch. Enjoy your holiday trip around the World!