Article by Storybook Traveler Holly Averette
One of my favorite things about dining at Disney is that they have a range of quick-service dining options beyond the typical theme park burger and fries. Don't get me wrong, I love a good burger, but many times when I'm traveling I prefer trying out more unique options. If I'm visiting the theme parks when it's especially hot, I also like to seek out lighter dishes that won't leave me feeling yucky in the summer heat. Hopefully, this series will inspire you to think outside the box when it comes to Disney dining and find some new favorites at the parks! First up, let's take a look at Satu'li Canteen, which is located in Pandora at Disney's Animal Kingdom Park.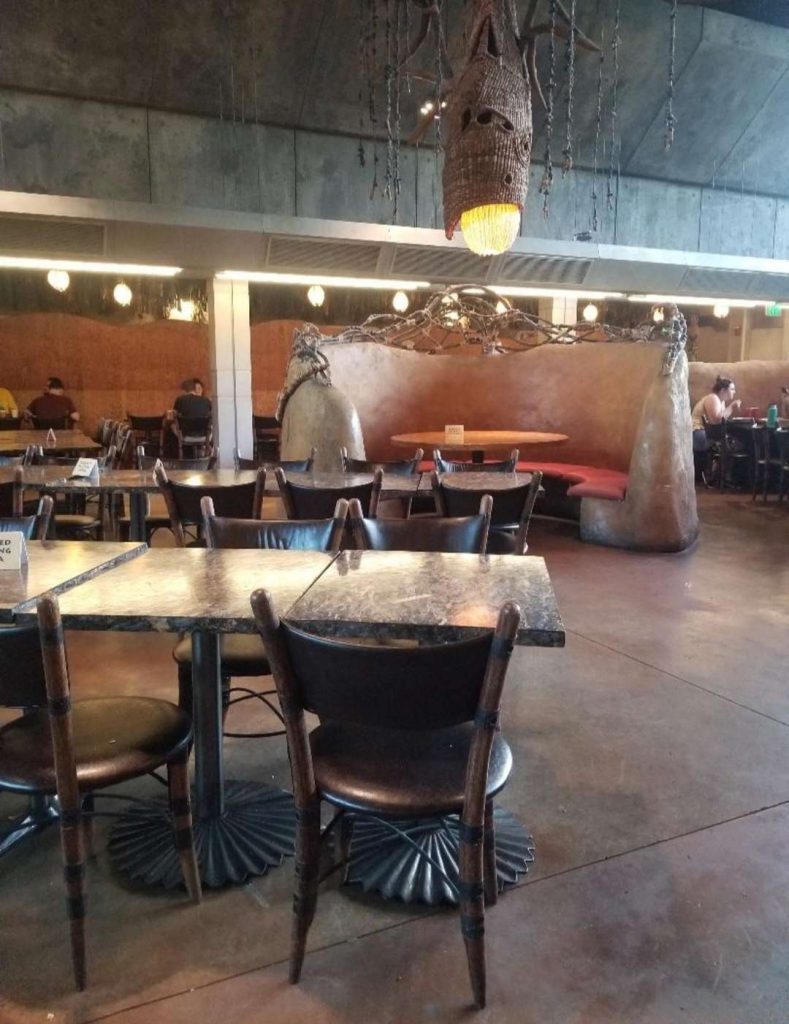 Theming:
Tucked away in a hut structure, Satu'li takes you inside the former Resources Development Administration, or RDA, mess hall. Long abandoned, Alpha Centauri Expeditions has transformed the cafeteria into a celebration of Na'vi art and culture that provides travelers with nourishing meals to fuel their journey. You'll find plenty of indoor seating as well as several outdoor tables as well.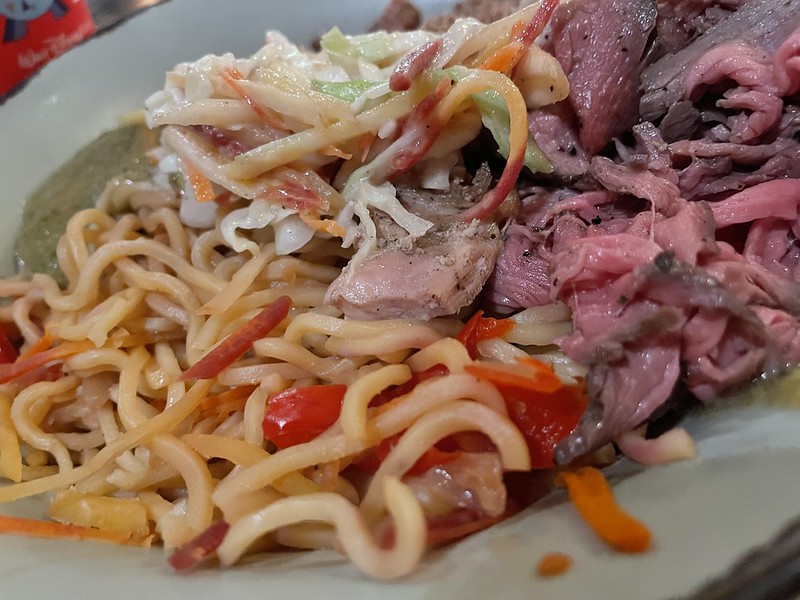 Menu:
Satu'li serves up a variety of healthy dishes featuring internationally inspired flavors. Protein bowls are the real stars here! You start by picking your base- your options are noodles, rice and beans, red and sweet potato hash, or a hearty salad. Then choose your protein. Available selections may include chopped wood grilled chicken, slow roasted sliced beef, chili garlic shrimp, or tofu. Finally, top off your bowl with your choice of sauce. Charred green onion vinaigrette, black bean vinaigrette, or creamy herb sauce are available to pick from. All bowls are topped with popping boba balls and vegetable slaw. As always, you have the ability to customize your selections. Want to forgo the boba, slaw, or sauce? Just select the appropriate options when mobile ordering or let the cast member know when placing your order in person. I know I said this review would focus on dining beyond the burger, but I would be remiss not to mention the steamed cheeseburger pods here. Technically, it's NOT your typical burger! These bao buns are stuffed with a ground beef mixture that is full of traditional burger flavors like mustard, ketchup, pickles, and cheese. The kids' menu features smaller versions of the adult entrees with the addition of a cheese quesadilla and hotdog meal. You will also find a selection of fountain drinks, coffee, tea, and alcoholic beverages.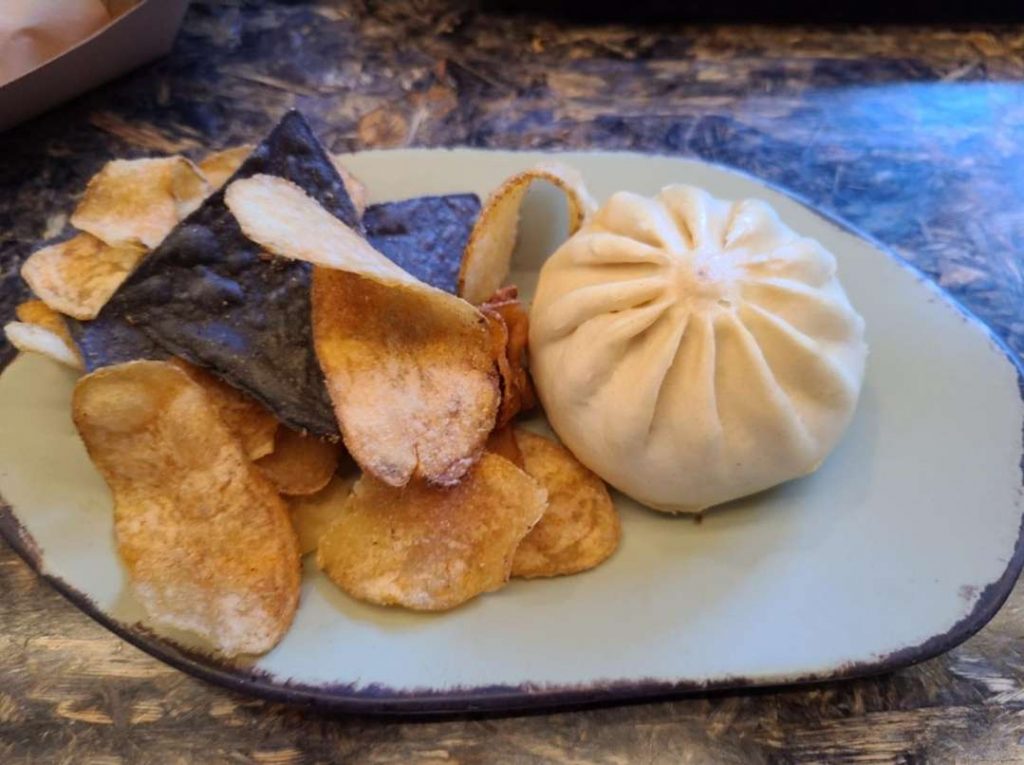 Agent Impressions:
As a self proclaimed picky eater, I haven't found anything here that I don't like! I have tried various combinations of bases, proteins, and dressings and all have been excellent. The flavors are both unique and familiar at the same time. The wood grilled chicken and tender sliced beef are two of my favorites. I wasn't sure how I would feel about boba and slaw on my bowl, but the boba provides a pop of refreshing fruity flavor and the slaw offers a nice contrast texturally. I love the large indoor seating area. It provides a nice break from the Florida weather. The drink station is located in the seating area here so you can get free refills of your fountain drink, tea, or coffee. Portions are large and easily shareable. I recommend sharing an order of the cheeseburger pods as an appetizer of sorts. They are a fun play on a traditional favorite!
TIP: This location requires you to mobile order. Keep this in mind before you head over to just check out the menu. If you have an allergy or other need and would like to speak with a cast member when ordering, let the cast member at the door know and they will let you in to place your order in person.
Article by Storybook Traveler Holly Averette