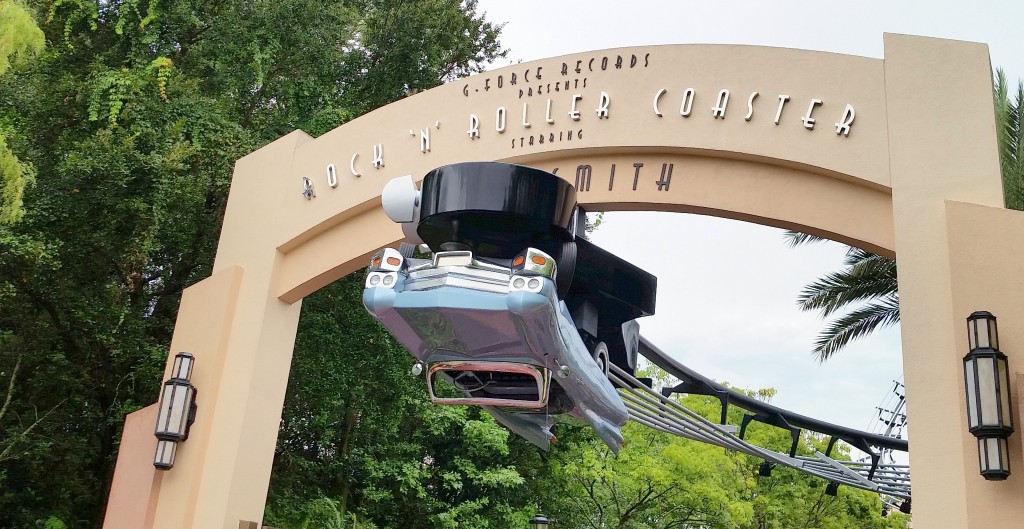 This article written by Chuck Strom
Rock'n'Roller Coaster is an indoor, launched, steel roller coaster ride at Disney's Hollywood Studios at the Walt Disney World Resort and at the Walt Disney Studios Park in Disneyland Paris.
The Florida attraction opened on July 29, 1999 and is located at the end of Sunset Boulevard, an area of the park which also features The Twilight Zone Tower of Terror. The Paris attraction opened on March 16, 2002 in the Backlot section of the park; it is currently the fastest roller coaster in France.
Running on 3,403 feet of track, the coaster accelerates from 0 to 60 miles per hour in 2.8 seconds (making this the second-fastest attraction at the Walt Disney World Resort, behind only Test Track and the fastest ride at Disneyland Paris). The riders experience 4.5 G's as they enter the first inversion, more than an astronaut does on a space shuttle launch. Both versions of the attraction feature five trains, although only four run at one time. The remaining train is kept in backup while being serviced. Rock'n'Roller Coaster is the first Disney roller coaster to feature inversions including a corkscrew and a loop!
As of July 2008, Hanes is the attraction's presenting sponsor.
There are five speakers per seat, a total of 120 per limo. Aerosmith worked with Disney Imagineers to produce a special soundtrack for the roller coaster. Each coaster train features different Aerosmith songs.  The songs heard to each ride contain some new lyrics written specifically for the attraction. (Love in an Elevator is sung as "Love in a roller coaster," for example.) Songs heard on each car –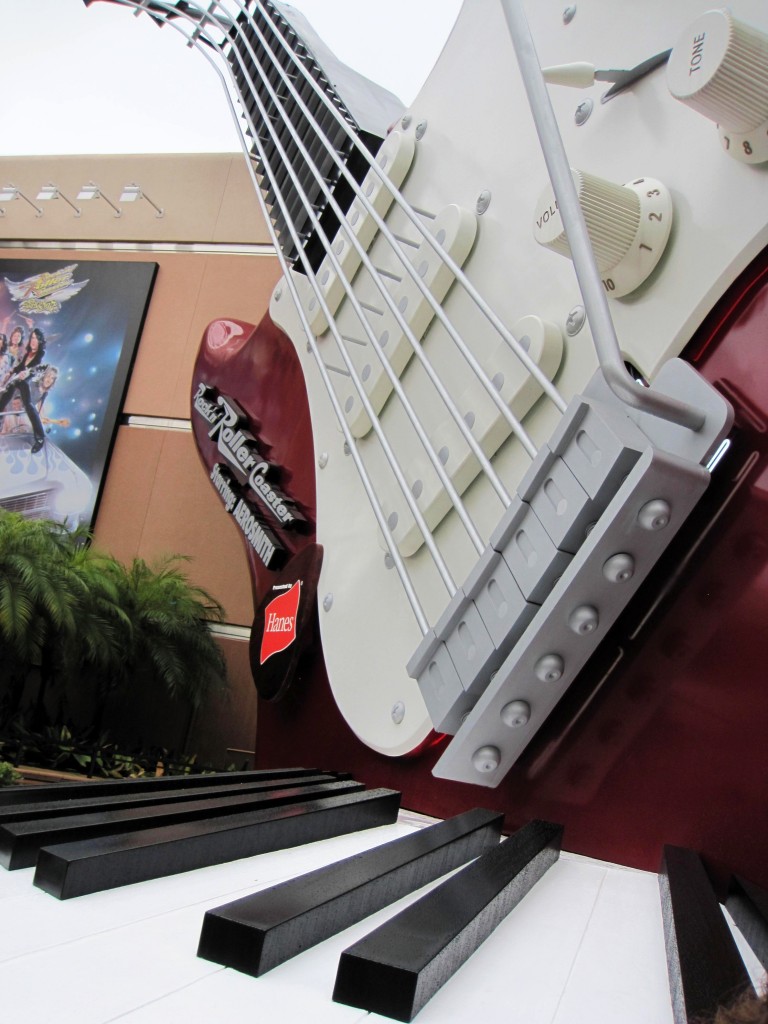 (Car license plate)
1QKLIMO: "Nine Lives"

UGOBABE: "Love in an Elevator" & "Walk This Way"

BUHBYE: "Young Lust", "F.I.N.E.*" & "Love in an Elevator"

H8TRFFC: "Back in the Saddle" & "Dude (Looks Like a Lady)"

2FAST4U: "Sweet Emotion"(live)
Note: There is a 6th Limo in the fleet of ride vehicles of Rock'n'Roller Coaster. This vehicle is without a license plate, and is always being serviced.  The vehicles are rotated in and out of use and the maintenance teams install the license plate and add the proper soundtrack before the vehicle is put in service.
The ride features Bill Hart (known as Bill St. James), the host of ABC Radio's "Flashback", as the voice for the DJ of "LA's Classic Rock Station".
The height requirement on this ride is 48″.
Are you ready to ride Rock'n'Roller Coaster? Contact Chuck today to get started planning your next magical trip!
Contact Chuck!