Article by Storybook Traveler Holly Averette.
Get ready for a close encounter with the world's second-largest land animal, the white rhinoceros, when you book an Up Close with Rhinos tour at Disney's Animal Kingdom!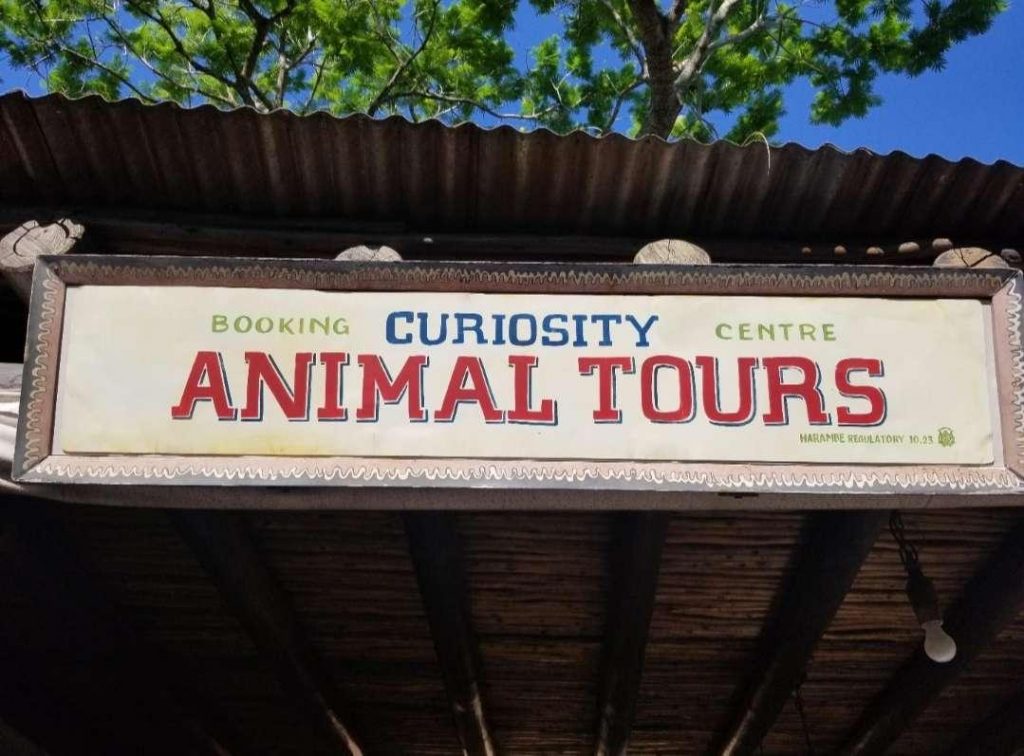 Important Details:       
The tour takes place daily at 11:00 am and lasts approximately one hour.
Each tour has limited spots available and guests must be 4 years of age or older to participate.
The current cost is $45+tax per person
Theme Park admission is required for this experience and is not included in the cost of the tour.
NO photography of any kind is allowed during the tour.
Guests using an ECV scooter must leave their device at the transport vehicle loading area where they will be able to retrieve it at the conclusion of the tour. A courtesy wheelchair can be provided but guests must be able to wheel themselves or be assisted by someone in their travel party.
Guests using a nontransferable wheelchair can participate, but space is limited and the accommodation needs to be noted by calling after the booking is made.
Because this experience involves animals, guests with service animals will need to contact the Guest Animal Experience team directly to discuss special considerations and policies.
Availability is extremely limited for this experience. Plan to book as far in advance as possible.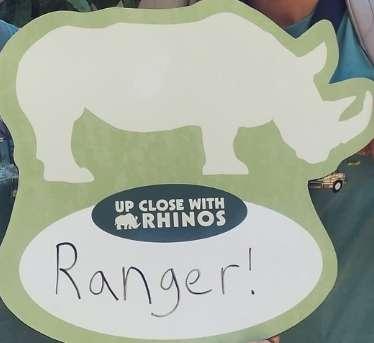 General Information and Check-in Experience:
Guest check in will be at the Curiosity Animal Tours kiosk across from Kilimanjaro Safaris. We arrived about 15 minutes prior to the start of the tour. After presenting our ID and signing a waiver, we were given a lanyard and instructed to use the restroom if needed. We soon made our way to the meeting place around the corner as the tour would begin promptly at 11. The entirety of the tour is behind the scenes therefore, no photography or cell phone use is allowed.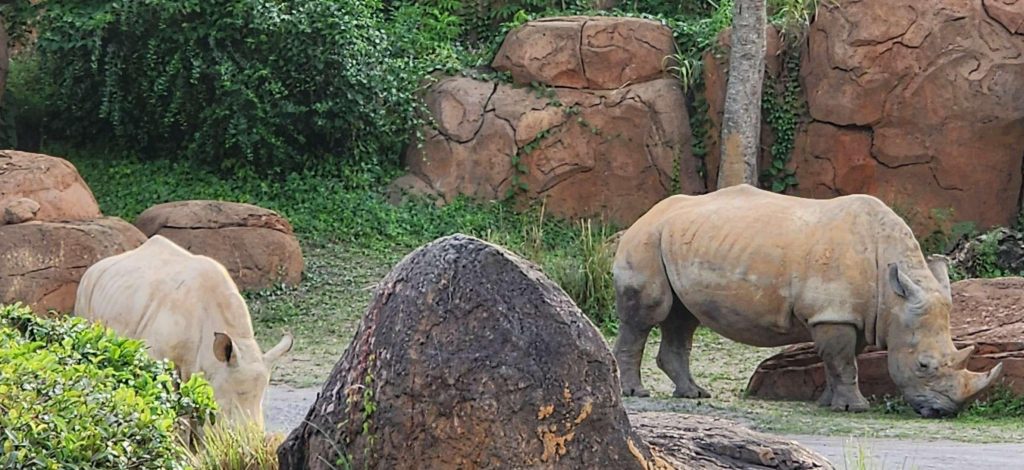 Tour Experience:
We met our tour guides, who were members of the rhino care team, around the corner from the check in kiosk and from there we were escorted backstage to board our vehicle. We had a short, but informative, ride to the Rhino care area. From there we were escorted to the barn and given some information on rhinos, the history of the rhinos at Animal Kingdom, and conservation efforts. While we could not walk through the barn, we got to see and learn more about it and how it's used to help take care of the animals. Now for the best part- a quick walk to the back area of the barn where Ranger was waiting to meet us! Ranger happened to be celebrating his second birthday the day of our tour so we saw some of the "chugga chugga two two" party decorations and gifts the rhino keepers designed just for the birthday boy! After a little background information on Ranger, everyone took turns walking to the fence and petting him. He was a gentle giant and this was such a special experience! Once we were back "onstage" after the conclusion of the tour, our guides had a couple of signs we could take pictures with to commemorate our tour experience.
Quick note- The rhino you meet may vary. The care team does an excellent job respecting the animals and reading their queues, so if one of the animals does not want to participate that day, they will choose a different one.
Agent Impressions:
I absolutely adored this experience! It really blew my expectations out of the water and I recommend it to anyone looking for a special animal experience! If you had asked me prior to the tour what I thought it would feel like to pet a rhinoceros, 'hairy basketball" probably would not have been it, but that's exactly what it felt like! There was something remarkable and almost majestic about being so close to such a large animal. Definitely a core memory day! During our tour, we learned that 100% of the tour cost goes towards conservation efforts for the white rhinos. I love that Disney is not only providing a unique experience to guests, but they are using that experience to further impact conservation efforts. Throughout our adventure, you could really see the pride and joy the keepers had in caring for the animals. That excitement overflowed to the tour and helped make it a wonderful experience!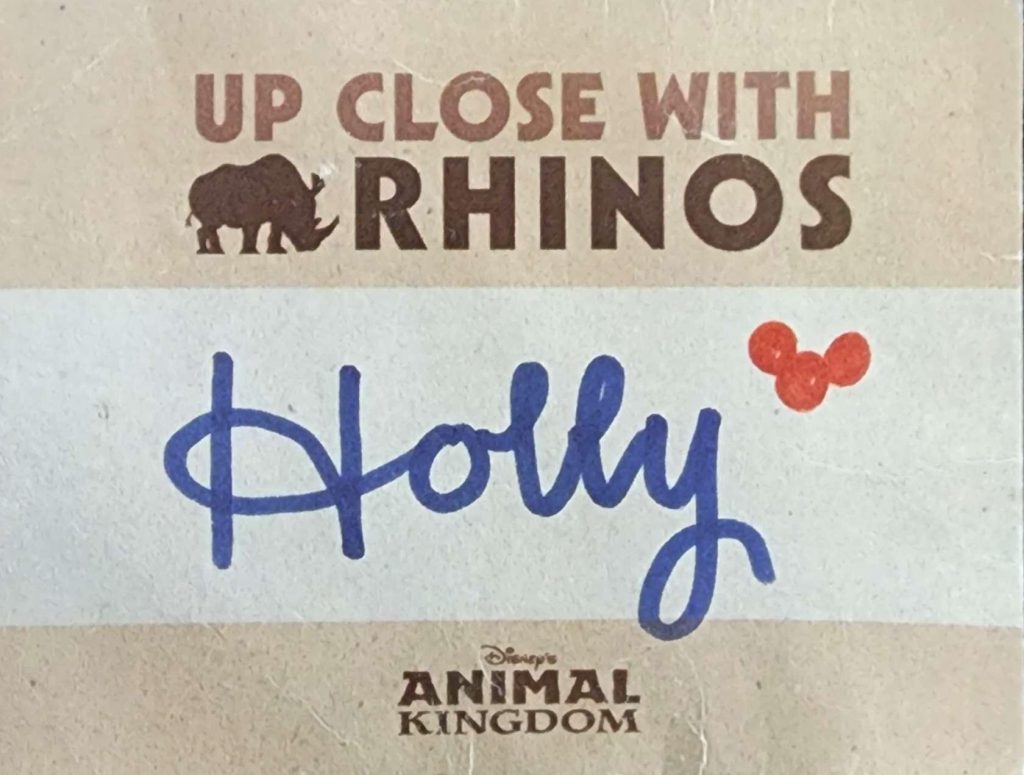 Tips:
Wear closed toe shoes if possible. You will be walking around a working barn for most of the tour.
Plan for the weather. It takes place almost entirely outdoors and will occur rain or shine, so plan to dress accordingly. It can be canceled in severe, or otherwise inclement, weather.
The experience does take place in a working barn so keep in mind that you may be exposed to some common allergens such as hay, dust, insects, etc.
Come prepared with questions! The animal care team is full of knowledge!
If you are staying on site, plan this experience for later in your trip to increase your chances of getting a reservation. It books up very quickly due to the limited number of tours (one a day) and slots available.
Article by Storybook Traveler Holly Averette.