This article by Michelle Hoelzel

Located on the first floor of the Grand Floridian this restaurant offers character dining for both Breakfast and Dinner options. Before your meal your will get your parties picture taken in front of the storybook castle wall. If you have purchased the Memory Maker for your stay all pictures will be loaded to your account, otherwise these pictures will be available for purchase at Photopass locations.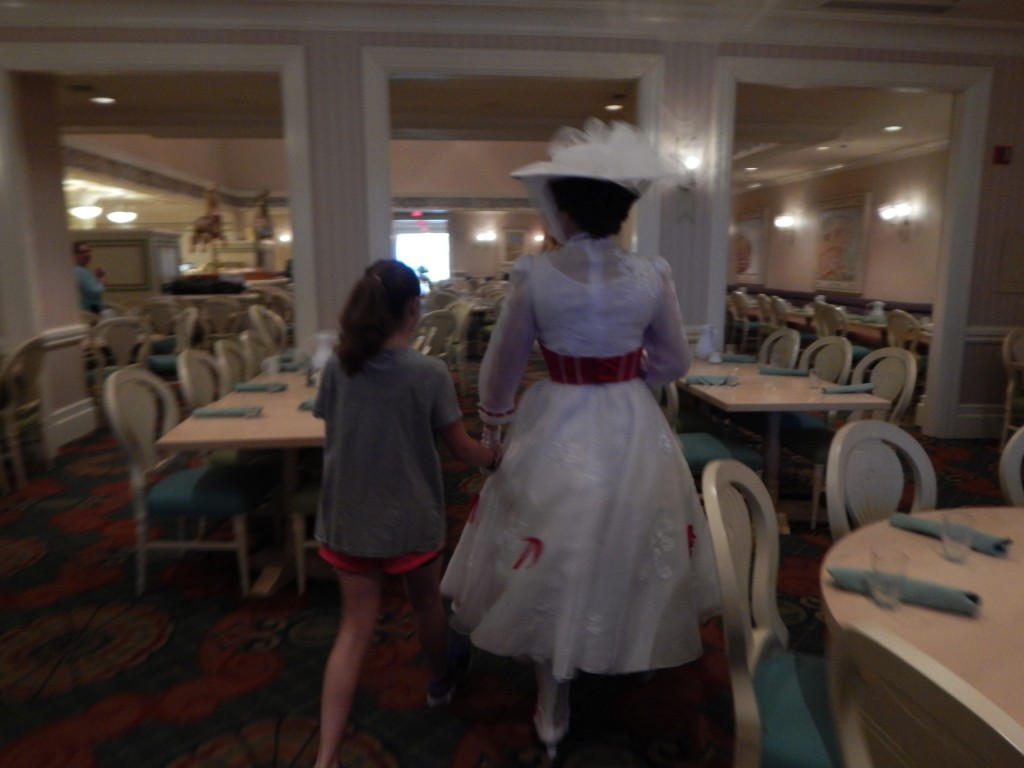 Breakfast characters include Alice, The Mad Hatter, Mary Poppins, Pooh and Tigger. If you happen to have one of the first reservations of the day someone in your party may be asked to open the restaurant by saying the magic word. My daughter was able to experience this on our trip just a few weeks ago. She was brought to the front of the line and asked for the magic word which was "Supercalifragilistic" and what character said it. After replying that it was Mary Poppins the doors opened and there stood Mary to walk us to our table.
Breakfast is an all you can eat buffet offering a wide variety of options for everyone in the family. From your standard eggs, sausage, bacon, and of course Mickey Waffles to lobster eggs benedict, carved ham and an omelet bar. The famous Strawberry Soup is also available and something I recommend you try at least once.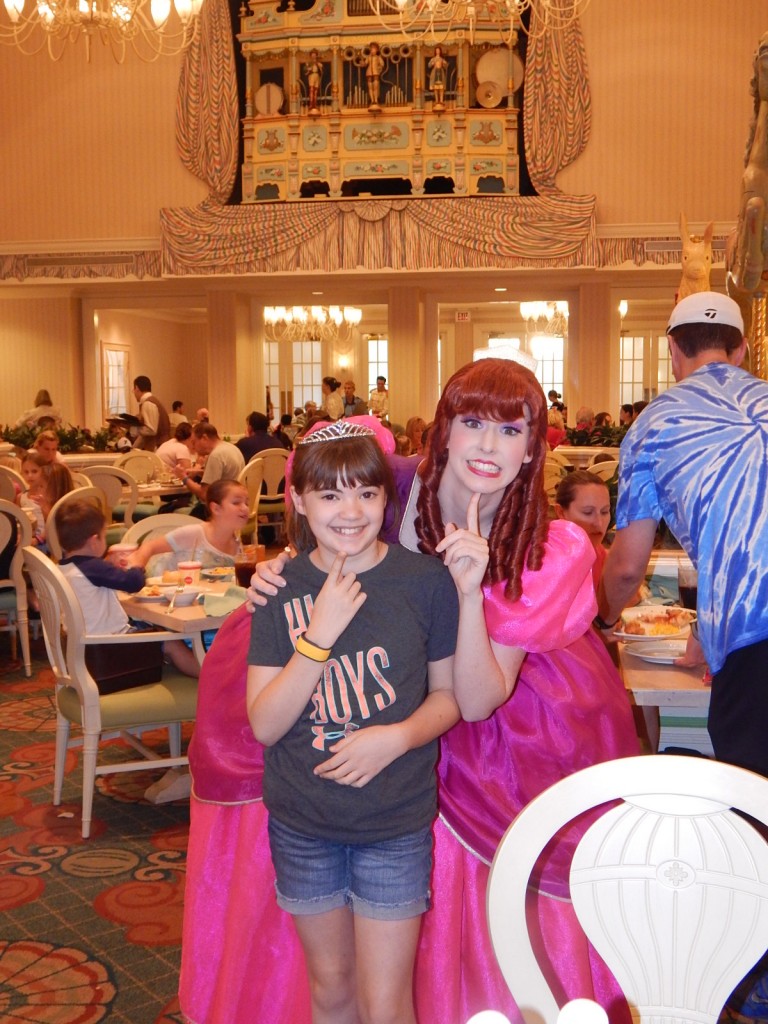 Dinner is attended by Cinderella, Prince Charming, Lady Tremaine, Anastasia and Drizella. If you have never met Lady Tremaine or her daughters you are in for a treat. They are one of our favorite character interactions. We were talking with Drizella telling her that the following day we were headed to swim with dolphins. She wanted to come and proceeded to yell across the restaurant to Lady Tremaine about joining us. Don't be afraid to talk and joke with the characters. They love it and will play right along.
Dinner is also served buffet style. A carving station with beef and turkey is at the center of the buffet along with mussels, shrimp, chicken, pork and ravioli to name a few. The kids station includes pizza, macaroni and cheese, chicken nuggets, hot dogs, and soft tacos. Don't forget your Strawberry Soup at dinner as well.
Whether you opt for breakfast or dinner this is a fun meal all around. Be sure to talk with your agent if you are interested in one of these meals as it is a popular spot and fills up quickly.