This article by Storybook Traveler Holly Averette
Laissez les bons temps rouler! Let the good times roll at Port Orleans French Quarter! Situated on the banks of the Sassagoula River, this quaint resort invites guests to step back in time and take in the lively ambience inspired by the historic New Orleans square. Originally opening in May of 1991 as Port Orleans resort, an expansion quickly took place and the resort was renamed Dixie Landing. In 2001, the large resort officially became 2 separate resorts- Port Orleans Riverside and Port Orleans French Quarter. We'll circle back to Port Orleans Riverside in a future article but first, let's dive in and take a look at what makes French Quarter unique.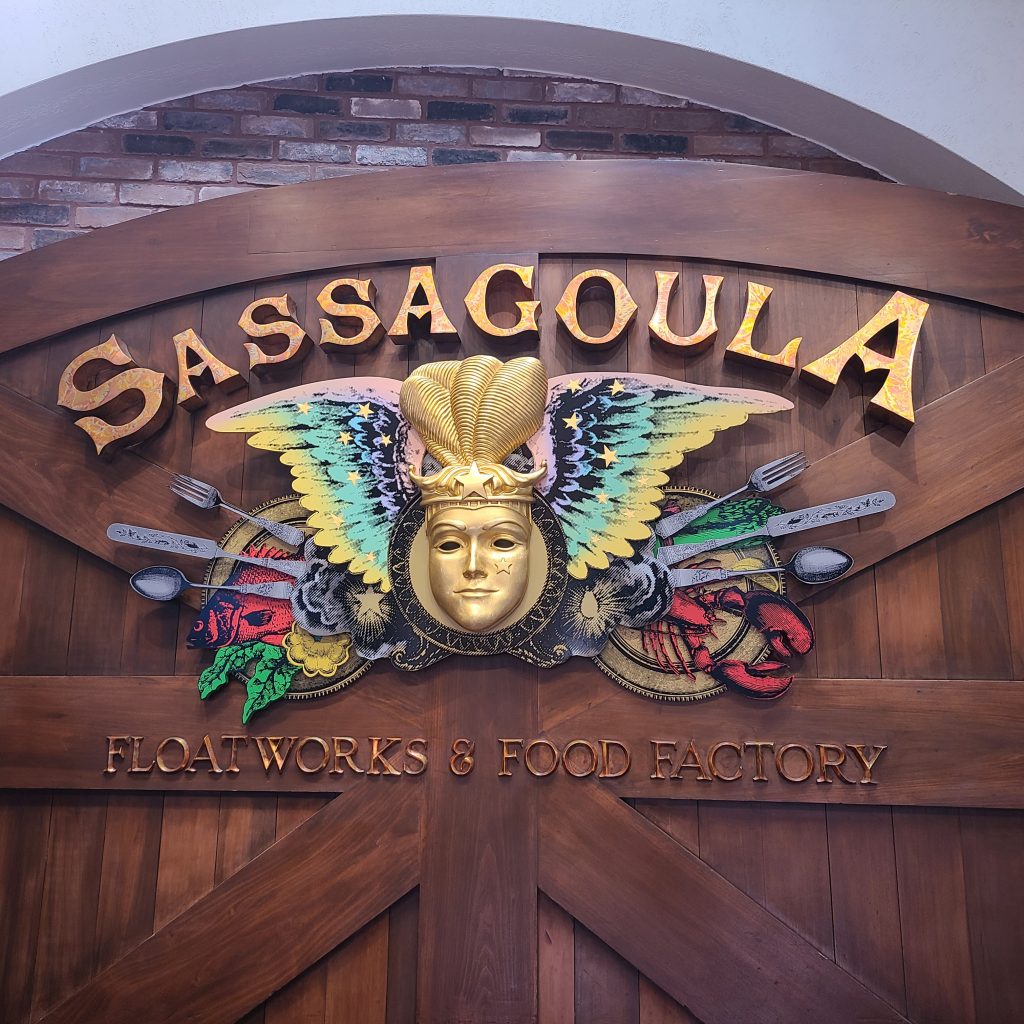 FUN FACT: The term Sassagoula comes from a Native American word for Mississippi River.
Arrival and check-in experience:
Dreamy gas lamps, timeless wrought iron, and cobblestone streets greet you as you pull up to this moderate resort themed after the Big Easy. The sound of jazz music fills the air as you enter the main building that houses the check in area, food court, and other guest amenities. If you are arriving by motorcoach via an airport shuttle you will be dropped off right in front of the lobby entrance. If arriving by taxi, rideshare, or private transfer, you will stop by the security gate and confirm you are checking in before proceeding to the lobby entrance. If arriving by personal vehicle you will also need to stop by the security gate. TIP: have your ID and resort confirmation number handy to show the guard. Self parking is available for $20/night. Bell services will be available to assist guests with luggage upon arrival and they can hold items until your room is ready. Like other Disney resorts, there is a small kids area with kid size furniture and a TV playing Disney shows or movies to entertain little ones during the check-in process. Alternatively, you may choose to complete online check-in on the app prior to your arrival. Doing this allows you to bypass the front desk and you will receive a text or email notification with your room number when it is ready.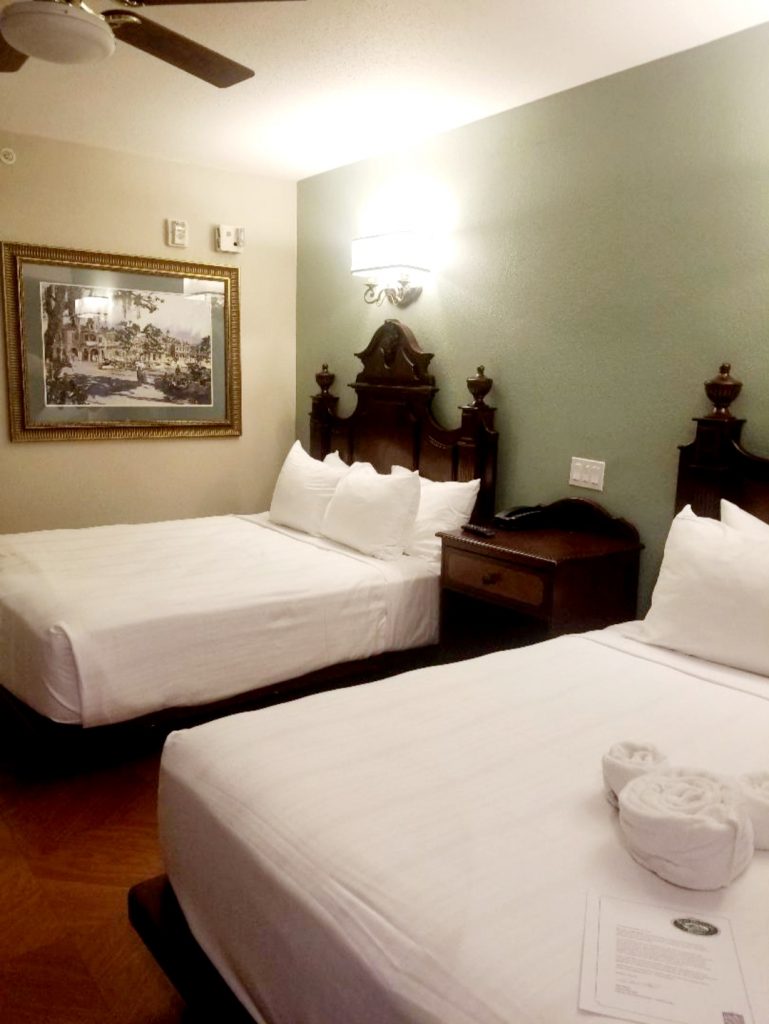 Rooms:
Just outside the main building, brick lined paths wind around to 7 colorful guest room buildings. You'll find fun street signs, hitching posts, and lush foliage along the pathway to your room.  At just over 300 sq ft, rooms have 2 queen beds and can accommodate up to 4 adults plus one child under 3. Room amenities include a hairdryer, shampoo/conditioner/body wash, bar soap, lotion, beverage cooler, coffee maker with coffee and tea supplies, in room safe, iron and ironing board, and complimentary wi-fi. Beds feature under bed storage which makes storing luggage and other items a breeze! Room view options include standard, garden, pool, and river views. There is also a separate king bed booking category available. In contrast to most deluxe resorts, there are no interior hallways at French Quarter so the doors to the rooms open to exterior covered walkways. Thus, none of the rooms have a patio or balcony. I personally love the corner rooms because they have 2 windows which in turn makes the space feel larger.
FUN FACT: Port Orleans French Quarter is the only resort that has curbs along the sidewalks.  The only other place that you will find similar curbs is the United Kingdom pavilion at Epcot.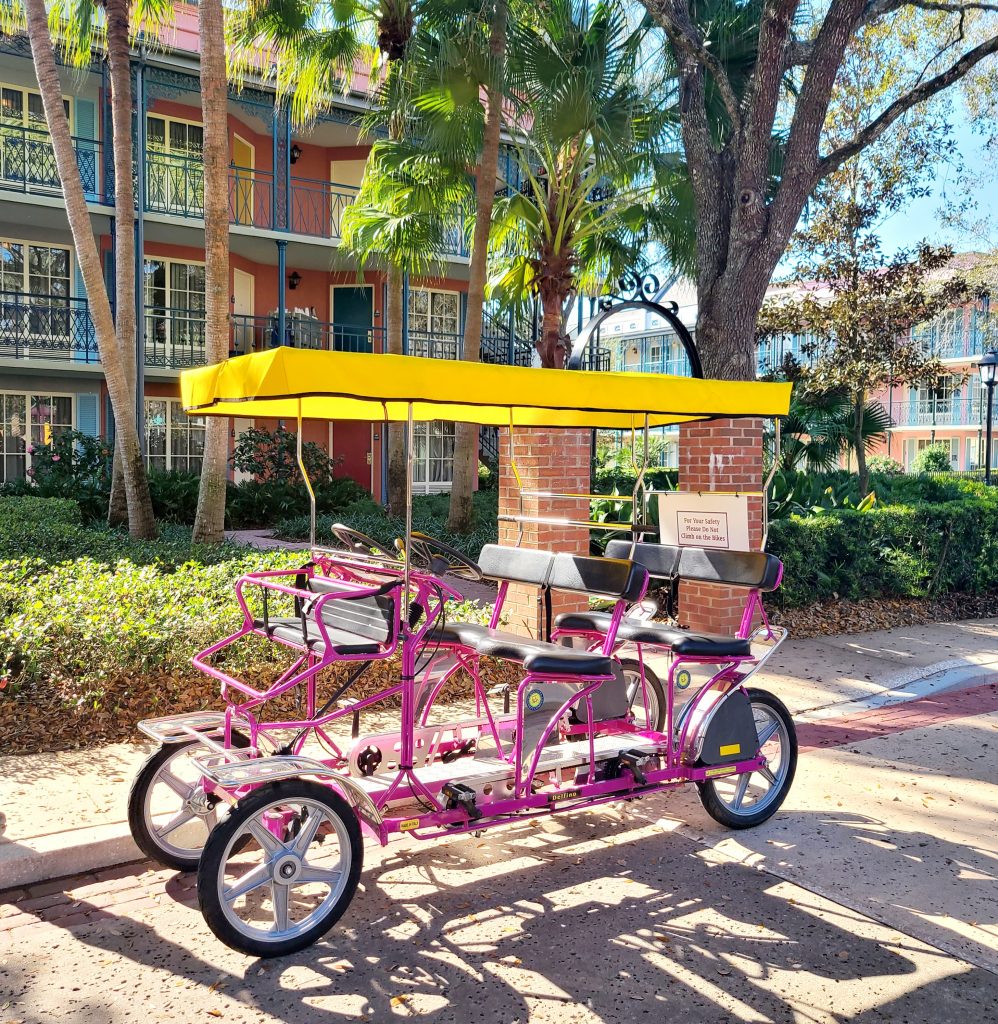 Dining:
It should come as no surprise that the food options here are inspired by the Crescent City and have a distinct creole/cajun flair.
Sassagoula Floatworks and Food Factory: Designed to feel like a float factory preparing for the next big parade, the resort's quick service location serves up 3 meals a day along with snacks and bakery items. Start your day with classic Mickey waffles or nosh on specialty favorites such as shrimp and grits, gumbo, and buttermilk chicken for lunch or dinner.
Scat Cat's Cafe: This cafe specializes in one thing- beignets! Grab an order of these pillowy soft delicacies with a cup of coffee to start your day or as a sweet treat to end it. For the most authentic experience, grab a cup of chicory coffee to enjoy with your treat! It's the only place on property that you will find the New Orleans staple.
Scat Cat's Lounge: Serving Southern inspired cocktails, craft beer, mocktails, and yummy appetizers, this New Orleans inspired escape is a nice spot to unwind in the evenings.
Mardi Grogs: Grab a drink or quick bite while you relax poolside or take it to go and meander along the Sassagoula River.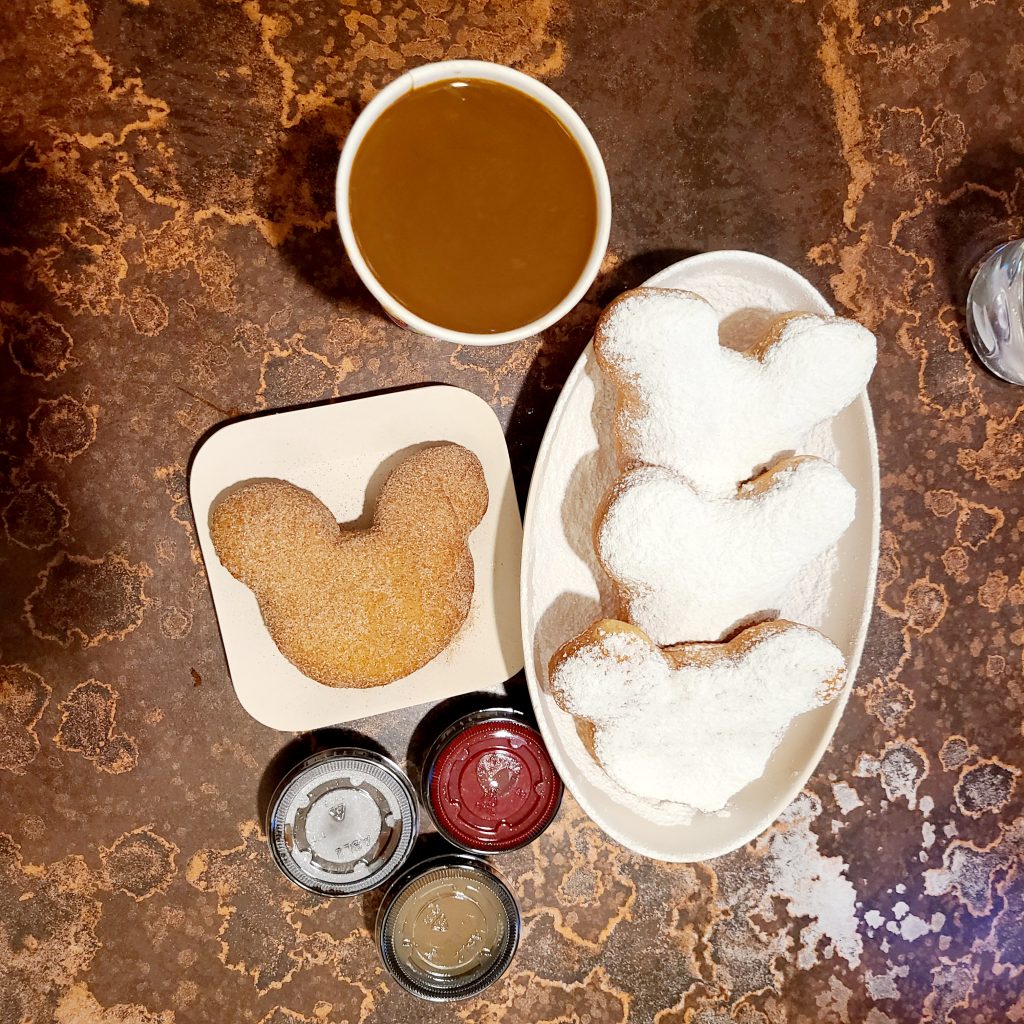 Recreation:
This small resort packs a punch with its many recreation offerings! The feature pool, Doubloon Lagoon, features a twisting sea serpent water slide, a fantastic splash and play area for little ones, and a hot tub for soaking sore muscles. There is also a playground for kids to run off energy, nightly campfires (with marshmallows!), and movies under the stars. You can rent an old fashioned cane pole and try your hand at some catch and release fishing along the banks of the Sassagoulsa or rent a surrey bike to explore the beautiful grounds. There is also an arcade and jogging trail. Take the complimentary water taxi to Disney Springs for even more entertainment options!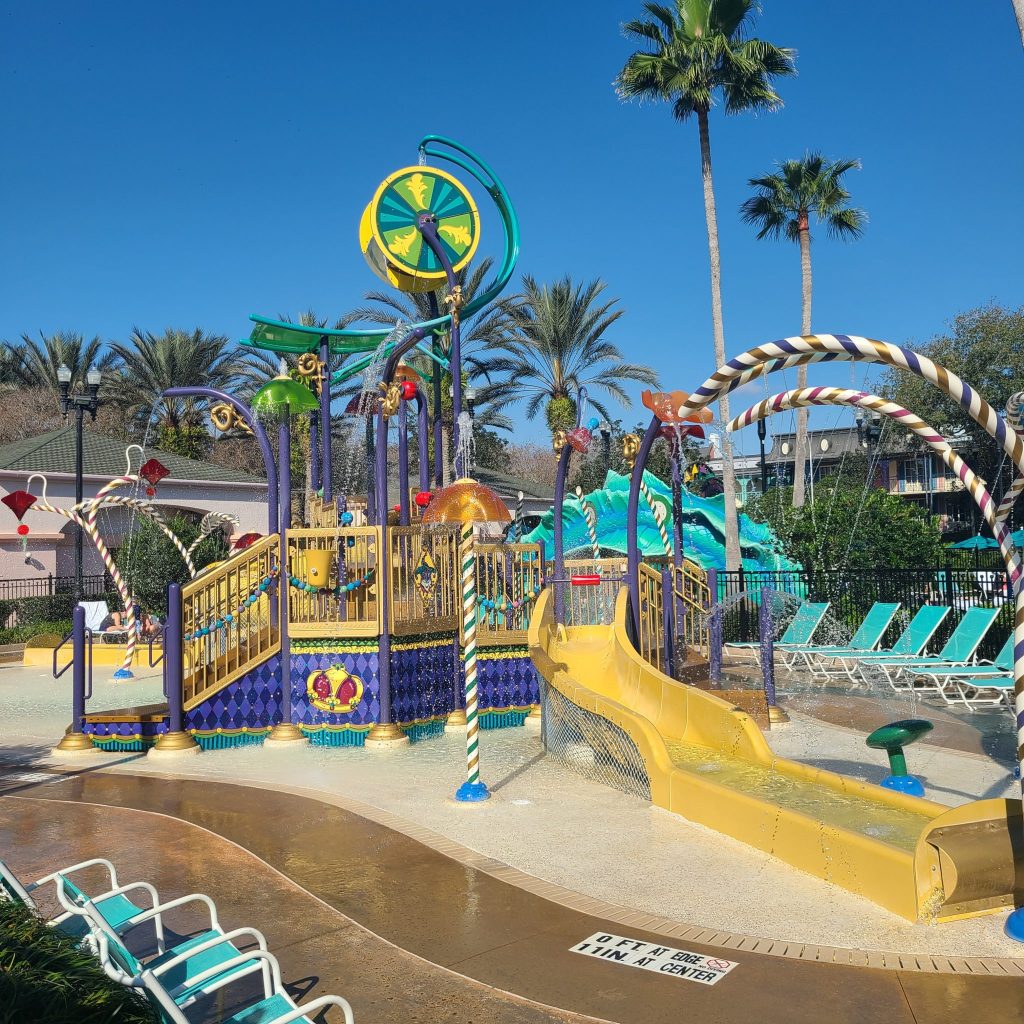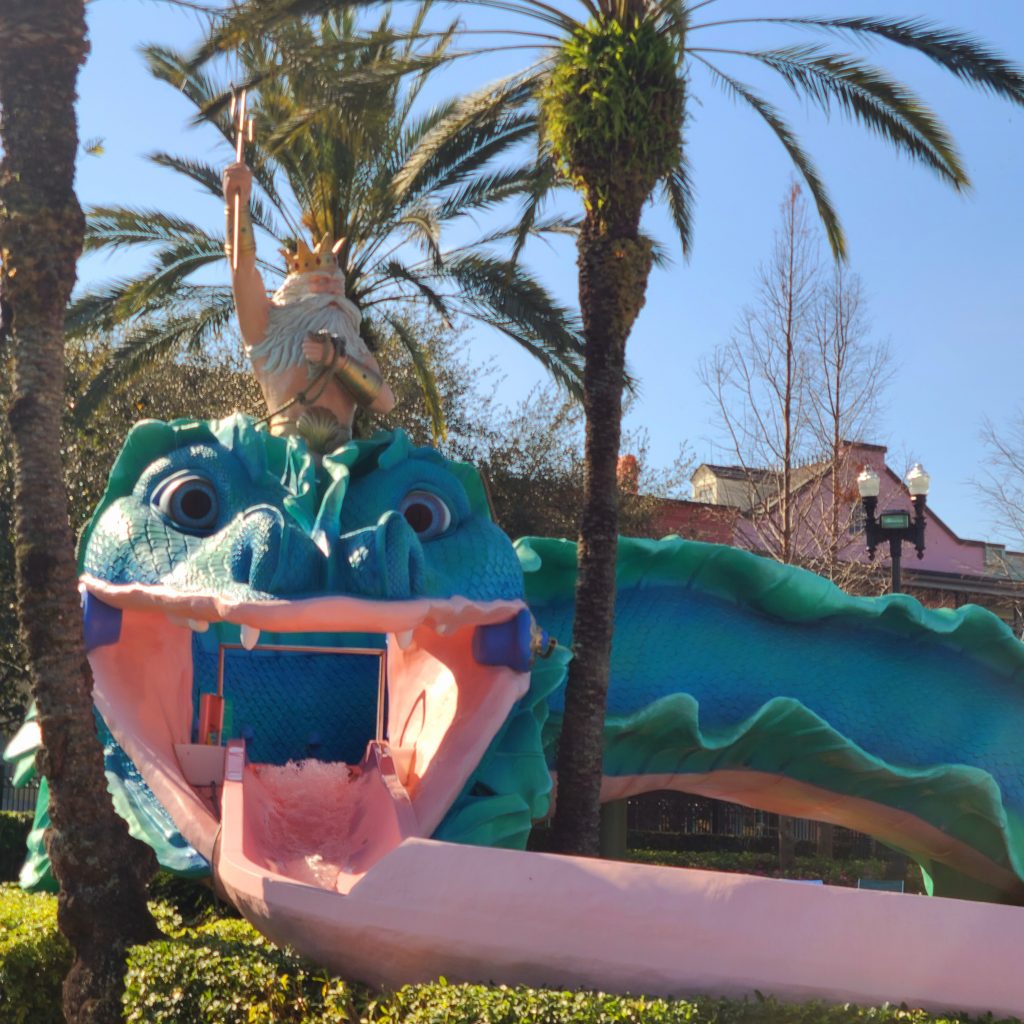 PRO TIP: As a "sister resort" to Port Orleans Riverside, guests of both resorts have the unique opportunity to access the pools at either resort. Need some quiet time while at French Quarter? Hop over to one of the quiet pools at Riverside.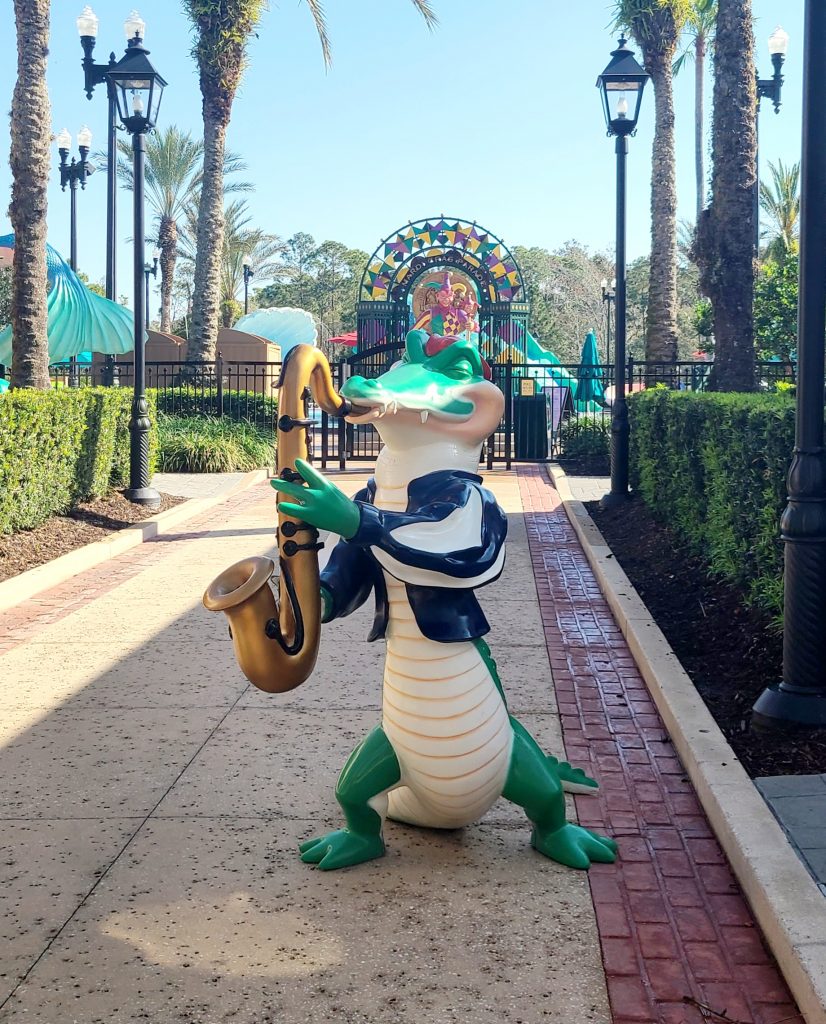 Pros and Cons:
Pros:

Small and compact resort. The property is easy to navigate and nothing is a far walk.
Boat transportation to Disney Springs opens up additional dining and entertainment options.
Lovely theming.
Beignets!
Cons:

There is no table service dining available at the resort.
Only a curtain to separate the bathroom sink area from the rest of the room.
No room options for larger families.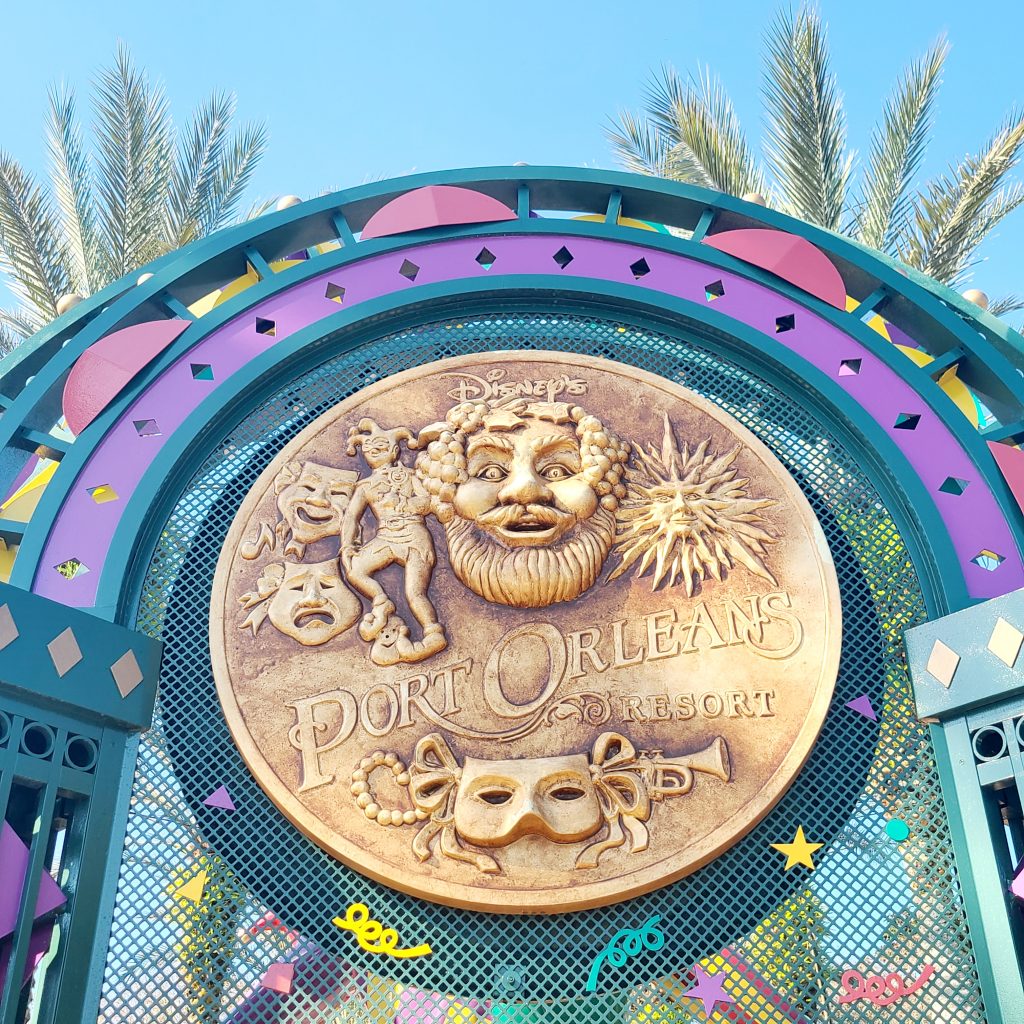 Agent Impressions:
French Quarter is one of my most recommended moderate resorts. I love the small size. With only one bus stop and a few guest room buildings, it's never a far walk back to my room at the end of a long park day. The food court is one of my favorites on property because I really enjoy the cajun inspired and comfort food offerings. While the resort is obviously great for families (that splash pad is AMAZING for littles!), I also love it for an adult getaway! The fun atmosphere and access to Disney Springs is perfect for older teens and adults.
Have you stayed at French Quarter? What are your thoughts?
This article by Storybook Traveler Holly Averette