Article by Storybook Traveler Heather Youse
Tucked inside the second floor of Disney's Polynesian Village Resort is 'Ohana's. 'Ohana means family and upon your arrival, you will be greeted as "cousin". Breakfast is an "all you care to enjoy" menu that consists of your typical breakfast foods. What makes this meal stand out is the subtle Hawaiian style given to the dishes. You will be served an endless skillet filled with scrambled eggs, sausage links, ham topped with pineapple compote, fried potatoes, mickey waffles, and biscuits. They also serve fresh fruit and an amazing pineapple coconut breakfast bread. The star of the show, at least for my family, is the famous POG juice. This is passion fruit, orange, and guava juice blend that is out of this world! For those guests that have allergies, there is a special allergy skillet along with a plant-based option.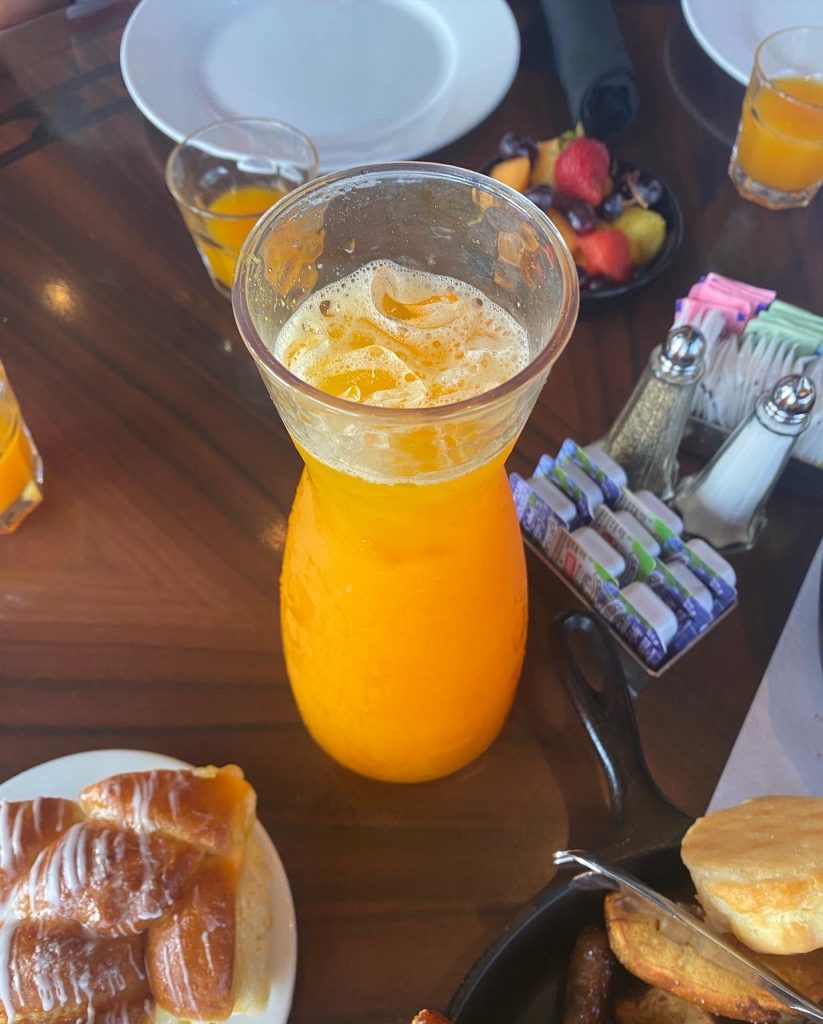 For drinks, there is an array of specialty non-alcoholic smoothies to choose from as well as some alcoholic beverages such as mimosas and bloody mary's. Of course, Kona-sourced coffee is also available.
Normally, this is a character breakfast where your family can meet Lilo and Stitch. They have not returned yet since the shutdown, but are expected to return on September 27, 2022.
Breakfast is typically served from 7:30 am to noon. The cost for an adult is $25 and $14 per child plus tax and gratuity. Reservations are highly recommended especially once the characters return.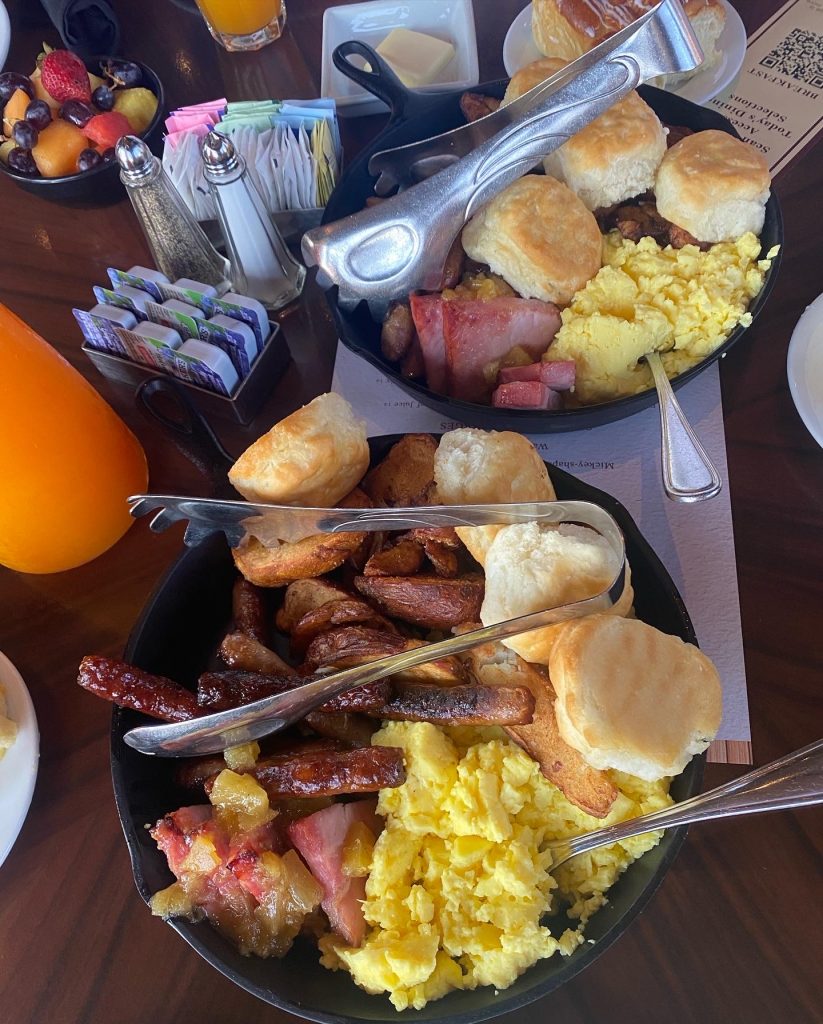 Agent Thoughts:
We have enjoyed breakfast here on numerous occasions. My family loves the POG juice and we have tried to replicate it at home but it was never exactly quite right. We enjoy the menu since there is something for everyone. My personal favorite is the ham with pineapple compote. The pineapple gives it just the right amount of sweetness to coincide with the salt from the ham. The Polynesian is a beautiful resort and taking in a meal gives us the perfect excuse to tour the grounds. Also, being able to dine with Lilo and Stitch is an added bonus. Stitch is usually up to some kind of shenanigans.
Article by Storybook Traveler Heather Youse