This article by Tanner Gamble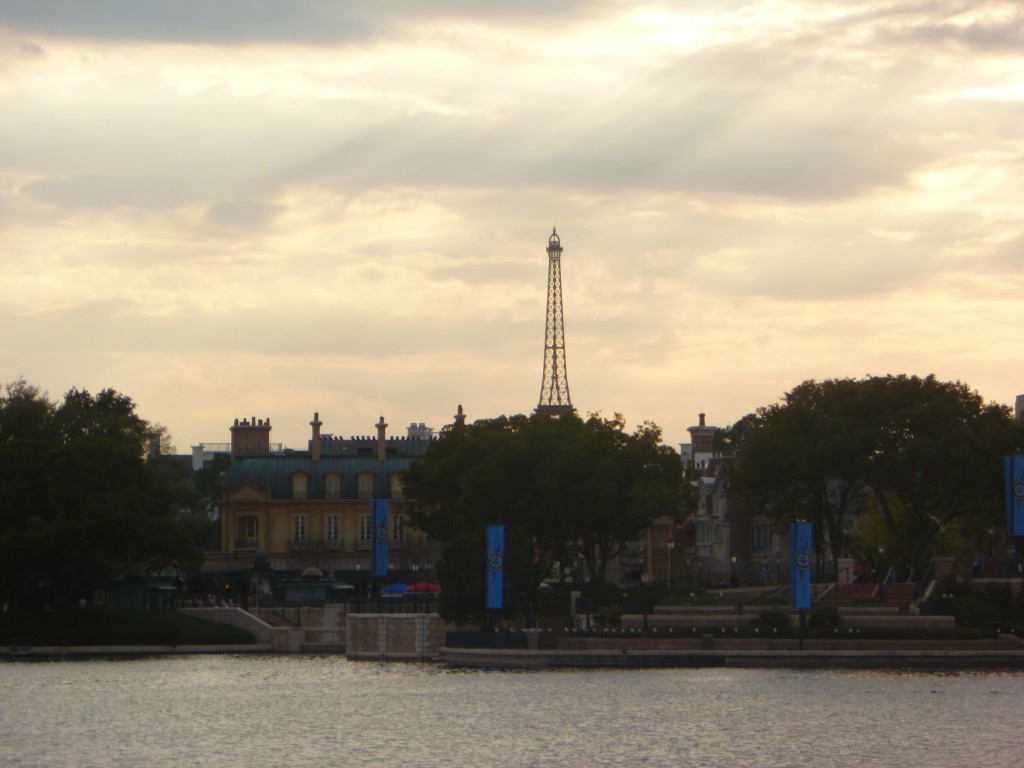 The Epcot World Showcase is an amazing place.  There is much to offer in this magical land of 11 different cultures.  The sights, sounds, and especially tastes of World Showcase can be a treasure trove of fun!  Bring your walking shoes because you will easily travel over a mile around the World Showcase lagoon.  Here are some highlights to consider …
Characters
There are some characters in World Showcase that aren't found in other lands.  Mary Poppins and Alice greet guests in England and Belle, wearing her blue costume, greets her friends in France.  Mulan is a great character to meet in China.  Aladdin and Jasmine can be found in Morocco.  Check out the entertainment guide at Epcot on the day of your visit to be sure you don't miss anyone!
Culture and Shows
There is great entertainment in the World Showcase. My personal favorite is The American Adventure, a tribute to the history of the United States in a breathtaking theater with an outstanding score.  There is also no shortage of acrobats, movies, artists, and musicians all along the way.  Some other favorites are Canadian Lumberjacks in Canada, Jeweled Dragon Acrobats in China, the Voices of Liberty in the U.S., and Mariachi Cobre in Mexico.  Be sure to see the 360 degree movie, O'Canada, narrated by Martin Short as it is also one of my favorites.
Epcot for Kids
If you are traveling with school age children be sure to visit each country and talk with the cast members.  You can pick up a passport or complete some coloring and craft activities at each location. I recommend the formal passport because it's a great souvenir.  These can be found in shop areas throughout most of the World Showcase.  You can also engage in Agent P's World Showcase Adventure as you work to unravel the evil plans of Dr. Doofenshmirtz.    You can start your mission brief in Italy or at the International Gateway, and be sure to pick up your F.O.N.E. (Field Operative Notification Equipment) to keep up to date on your progress.  This is a 45 minute adventure around the World Showcase.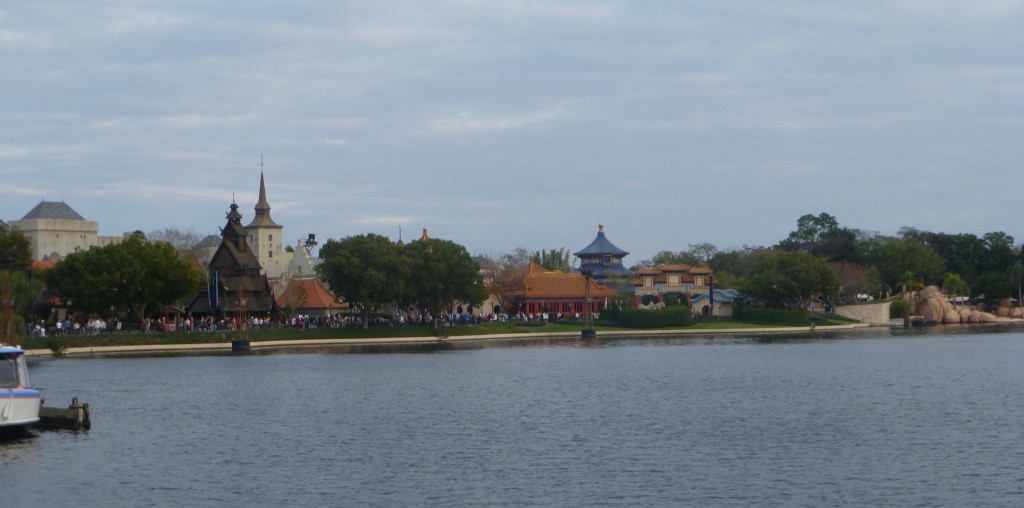 Illuminations
Illuminations is just about the best show around.  I know I'm at Disney World when I see this show and I always plan at least two of these shows per visit.  There is something magical about being in the World Showcase at the end of a Disney day.  Find a spot to sit one hour to 30 minutes before the show time depending on the time of year you are traveling.  There are great locations all around the World Showcase Lagoon, but I really love the bridge in France, Mexico, at the border to Future World, or in America.   You can also book a dinner package or use a fast pass for premium viewing.  I typically don't use a fast pass at it limits other ride options and there are great views all along the World Showcase.  Another tip is to plan to shop at Mouse Gears after the show so you'll avoid the crowds exiting the park.  Grab a CD of Illuminations in a shop to get that Illumination's sound all year long.

Eating around the World
Walk into the World Showcase hungry!  I recommend looking over the options ahead of time and have a plan for lunch, dinner, or snacks.  You can find menus and prices online – there is something here for everyone.  Here are my favorites… You can't go wrong with any of the food in Mexico.  (And La Cantina de San Angel quick service will give you nachos and cheese for your little ones if they don't like the toppings.)  Since I love Asian cuisine, The Nine Dragons Restaurant is a favorite.  For the best steak in all of Disney World (ok, the Yachtsman Steakhouse is a close second at the Yacht Club), visit Le Cellier in Canada.  Book these reservations immediately on your 180 day window or be willing to eat whenever you can get a reservation.  For a quick snack or an informal lunch or dinner, visit Les Halles Boulangerie-Patisserie in France.  This is a great place to pick up a snack for little Disney fans and grown up treats for adults.  Finally, encourage guests of age in your party to enjoy some wine or beer all throughout the World Showcase.  This is especially true if you are traveling with young children – it is your vacation too!