It's the most magical time of the year! And that's made even more magical at the Disney parks. We all know that Disney decorates for Christmas, but what does that mean? And what unique experiences are waiting for you? Read on to find out more!
Special Holiday Events
Mickey's Very Merry Christmas Party
Everyone knows that the Magic Kingdom has a Halloween party, but did you know they also have a Christmas party? Like its Halloween sibling, it's an added cost, but that helps keep crowds low. The trick or treat trails are traded in for cookies and (non alcoholic) drink trails. You can get all the free cookies you'd like as well as eggnog, cider, or hot cocoa depending on which trail you choose.
And while you're munching, you can wait to see unique characters only available during the party in all of their holiday finery. We'd say wait in line for a ride, but because of the party lines are much shorter than during the day for any rides you'd like to visit!
And don't forget to catch the special Christmas parade and fireworks show. It is one of Disney's best parades and absolutely not to be missed.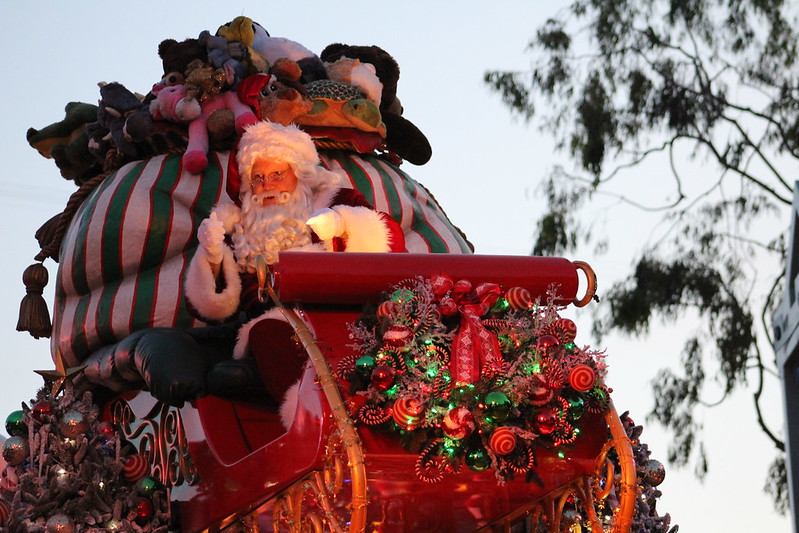 If you catch the parade from Main Street USA, you'll even be able to see one of the rare times where Disney works their magic and makes it "snow" in central Florida!
Candlelight Processional
A must-do for many families each year is Disney's Candlelight Processional in Epcot. This unique offering typically starts on Thanksgiving week. It is a retelling of the Christmas story with a celebrity narrator (who varies by year and day), choir, and full orchestra. It is typically offered three times per day and while viewing the Candlelight Processional is free, you can get better seats through reserved seating by coupling it with one of your dining reservations earlier in the day.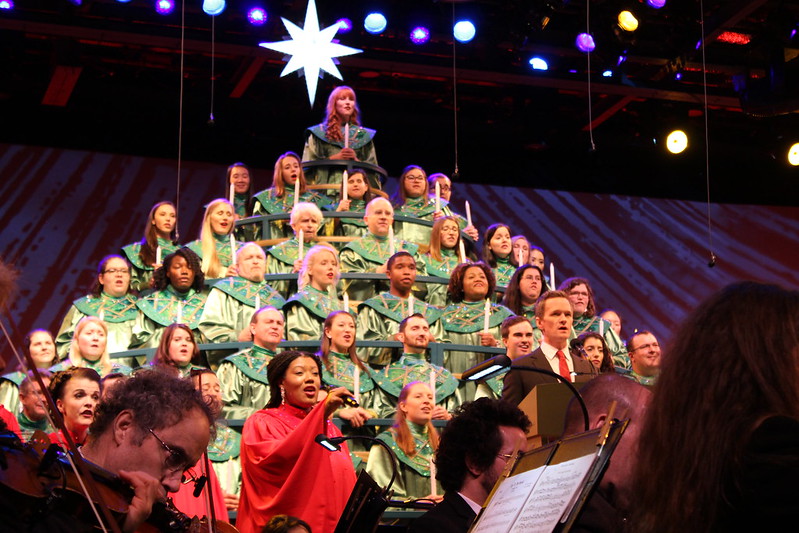 International Festival of the Holidays
While you're visiting for the Candlelight Processional, Epcot also kicks off the holidays around Thanksgiving week each year with the International Festival of the Holidays. Like the other Epcot festivals, this means extra food carts and experiences!
The various food booths set up for the Festival of the Holidays center around classic holiday foods around the world and are a delicious walk through a variety of traditions. They're also home to the annual Cookie Stroll, a personal favorite of my children, where you're challenged to have cookies at various locations around the World. Fill up your stamp chart, and you'll be rewarded with a free cookie at the end!
There is also special entertainment offered by the Epcot Holiday Storytellers. Various countries will have scheduled shows where folks tell the holiday stories of their own countries. While you'll see the classic Father Christmas in the United Kingdom Pavilion, you can also see the Lions dance in China, hear about Hanukkah, or find out about the Daruma doll.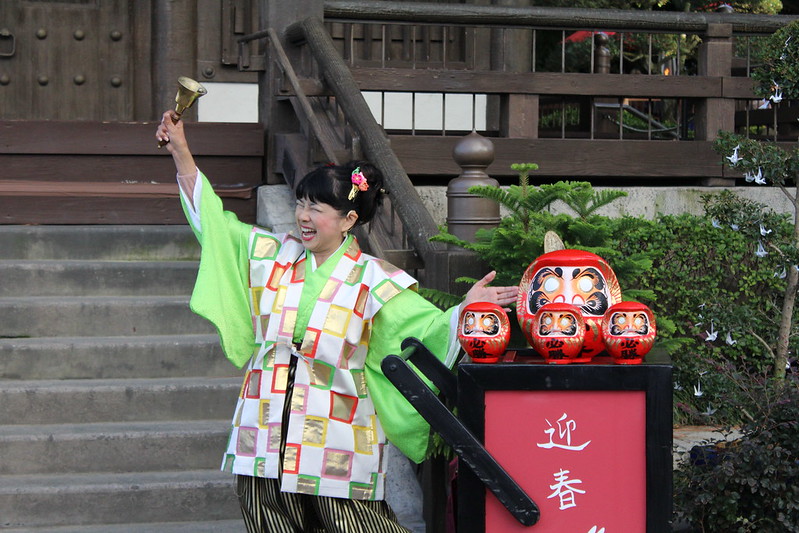 Other Holiday Fun
Decorations
What's the holiday season without decorations? All four parks AND the resorts get in one the light game! You'll find some of the most fantastic Christmas trees at each of the theme parks. Each of them is worth seeing, as they all have a different theme to them specific to their park and its history.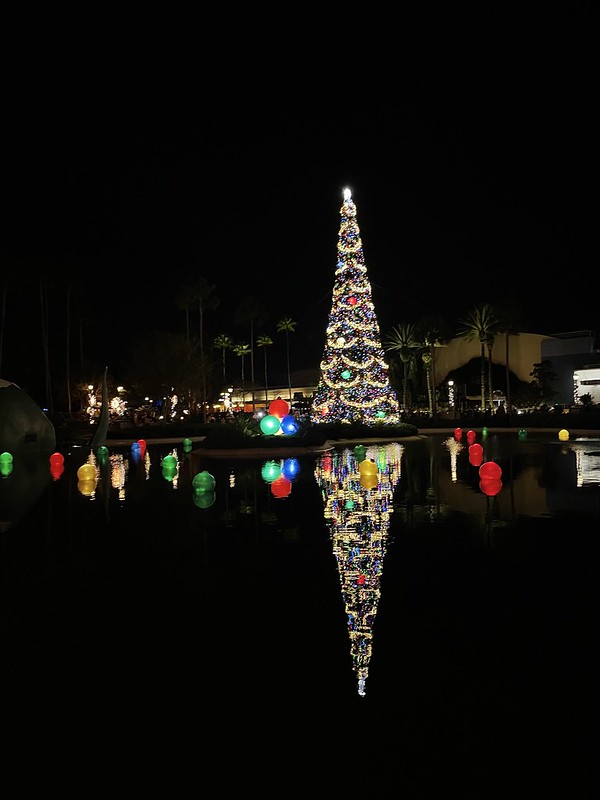 The resorts will also all have smaller themed trees matching their decor. And some of the resorts will go all out, such as the Grand Floridian Resorts' annual lifesize Gingerbread house.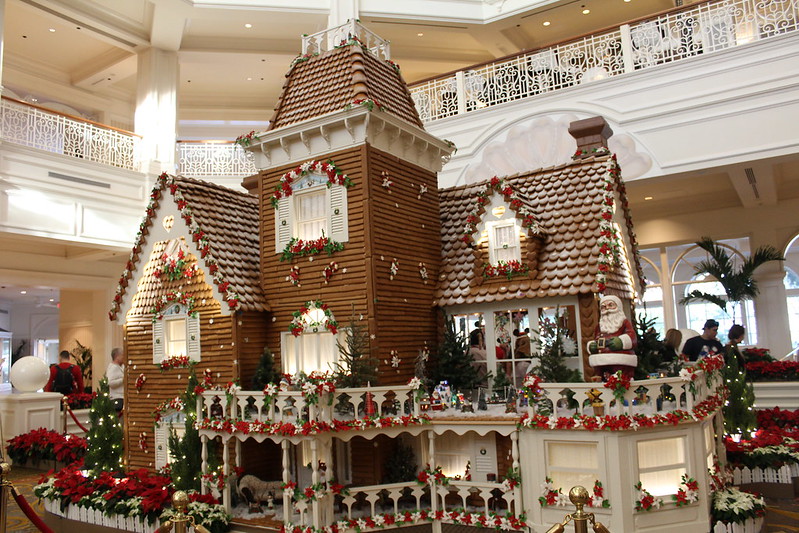 Ride Overlays
The Jungle Cruise also gets some special treatment for the holiday season, with a special Christmas overlay to become the Jingle Cruise! If you enjoy the corny jokes all year round, they take on a special holiday flair as the animals deal with the decorations lost throughout the jungle.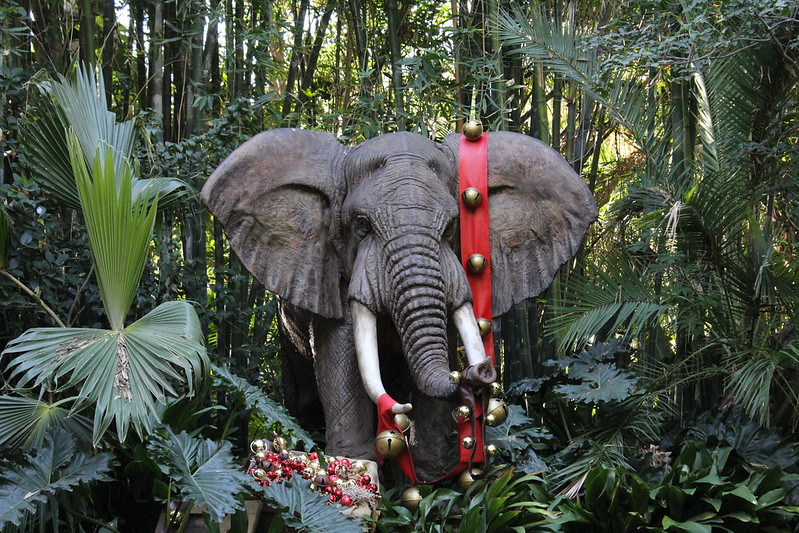 Special Holiday Outfits
Did you know that you can meet Goofy dressed as Santa? And of course, Santa himself will be at all four Disney parks during the holiday season! Many of the characters, like us, enjoy a special outfit or two for the holiday season adding some festivity to your meet and greet photos!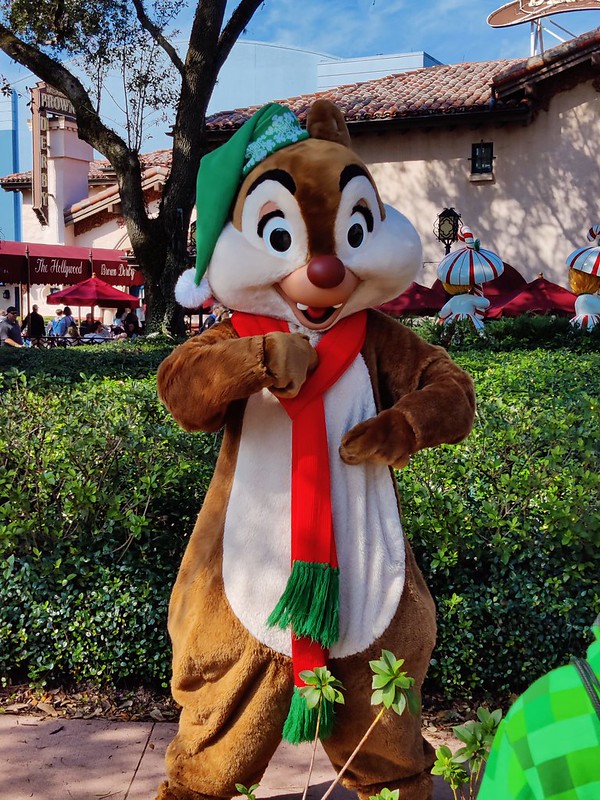 Treats
Last, but never least, there are always special holiday treats! After you enjoy the special treats at the food booths at Epcot you can head to the rest of the parks to see your regular snacks take on some holiday charm. Have you ever wanted to eat a giant Christmas cookie? Or have your candy apple be Nightmare Before Christmas themed? You can find all that and more around the parks for all of your holiday needs!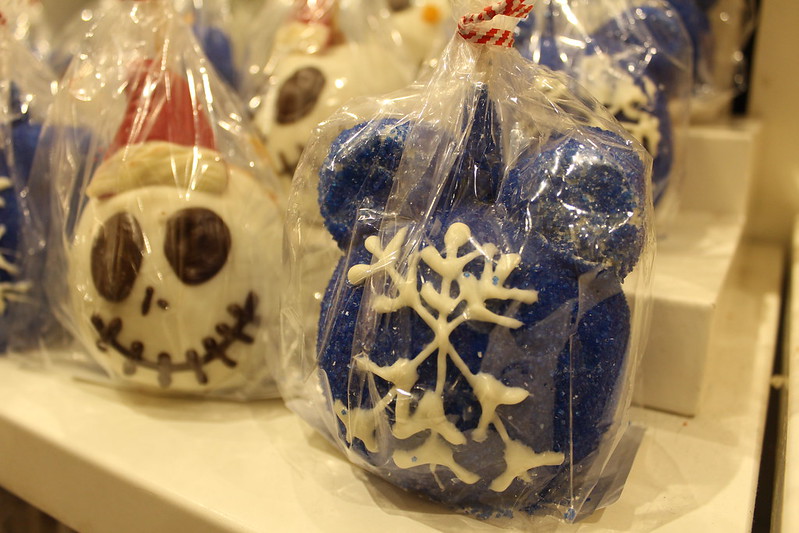 What's your favorite part about the Holidays at Disney? Tell us below! And remember, one of our Storybook Travelers can help be sure you don't miss any of the special offerings when you visit during this magical time of year!