Article by Jill Dalton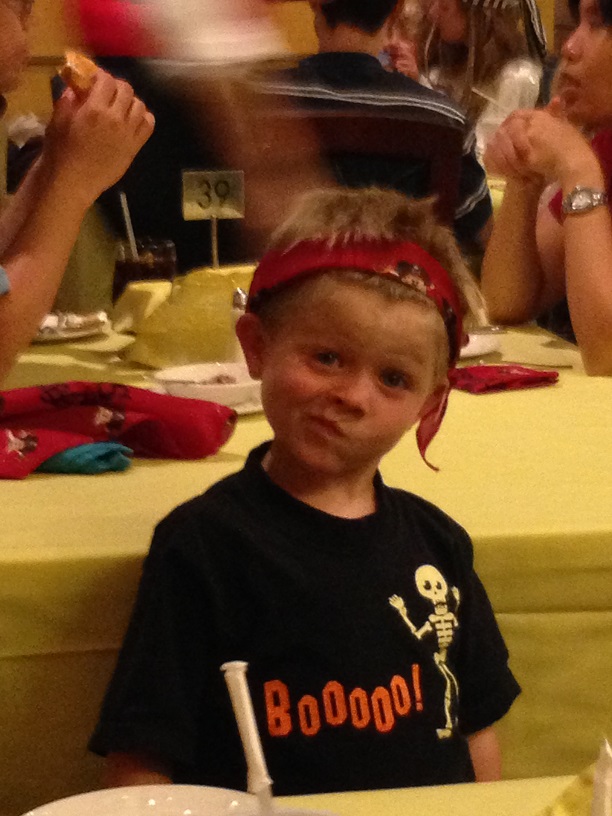 With Halloween right around the corner I thought I would share with you some Halloween on the High Seas adventures that my family and I had in recent years with Disney Cruise Lines.  Each year from mid-September through October 31st all four Disney Cruise Line ships are transformed into special Halloween celebrations called Halloween on the High Seas.  While these ships already have so many things for you to experience, they add even more exciting interactions during this time of year!  Here are our top three favorite Halloween treats from Disney Cruise Lines:
3. Do you love Tim Burton's Nightmare Before Christmas?  If so then you will love the Tim Burton's Nightmare Before Christmas Sing and Scream show that only happens during the Halloween on the High Seas itineraries.  It is a 4-D show featuring our wonderful Jack and Sally – you really feel like you are part of the show!  At the end of the Sign and Scream there is a meet and greet with Jack and Sally!  Yes, this is one of my personal favorites!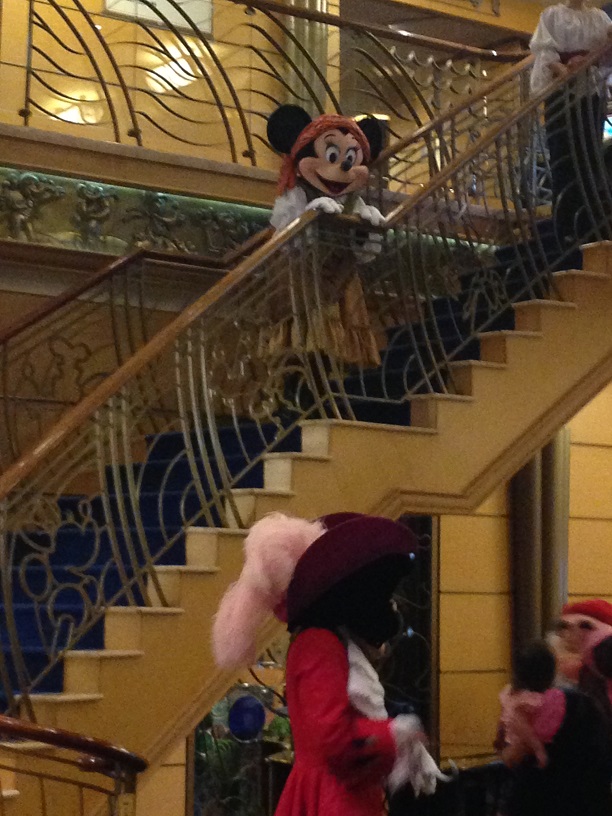 2. My kids love all of the special crafts, meet and greets, and activities that are focused more on them.  Their favorite time on Halloween on the High Seas is Mickey's Mouse-Querade Party.  This party is held in the atrium and has Characters in their Halloween costumes, dancing, games, and of course Trick-or-Treating.  The party starts with a dance party and leads to games like toss the ring on the ghost, and character matching.  Even with all of those wonderful snacks on board I think my kids love getting the candy the best!
1. Do you love listening to ghost stories around the campfire?  If so, then you will want to stop by the pool deck to participate in Haunted Stories of the High Seas on the Funnel Vision.  You will get to hear true and not-so-true haunted stories of the sea told around a pretend campfire.  My husband loves to hear these ghost stories – being a sailor himself he loves to hear the scary stories that happen out in the ocean.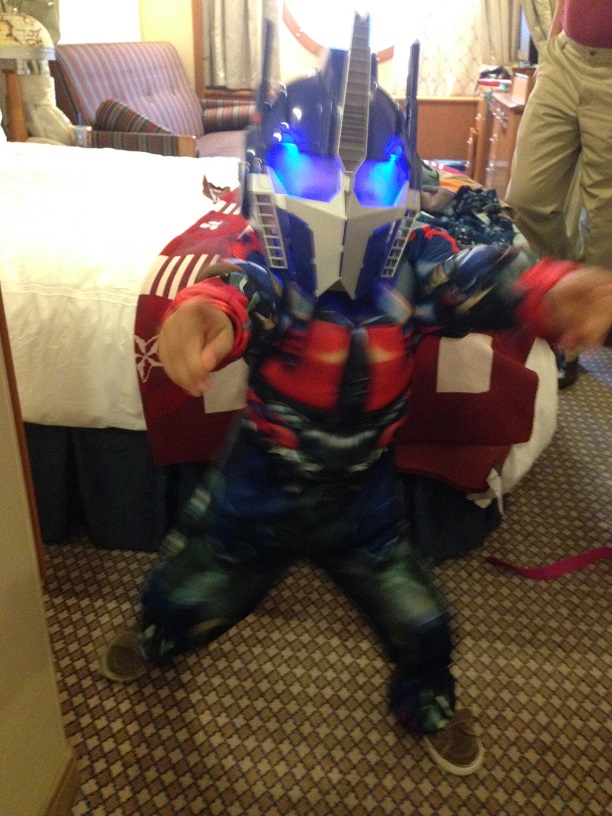 There are many more things to see and do during Halloween on the High Seas, these are just a few of my family favorites.  Like yummy themed foods, we like the spider cakes and spooky juice, adult costume contests, crafts, and so much more.  I would love to hear what you are looking forward to the most on your Halloween on the High Seas adventure!