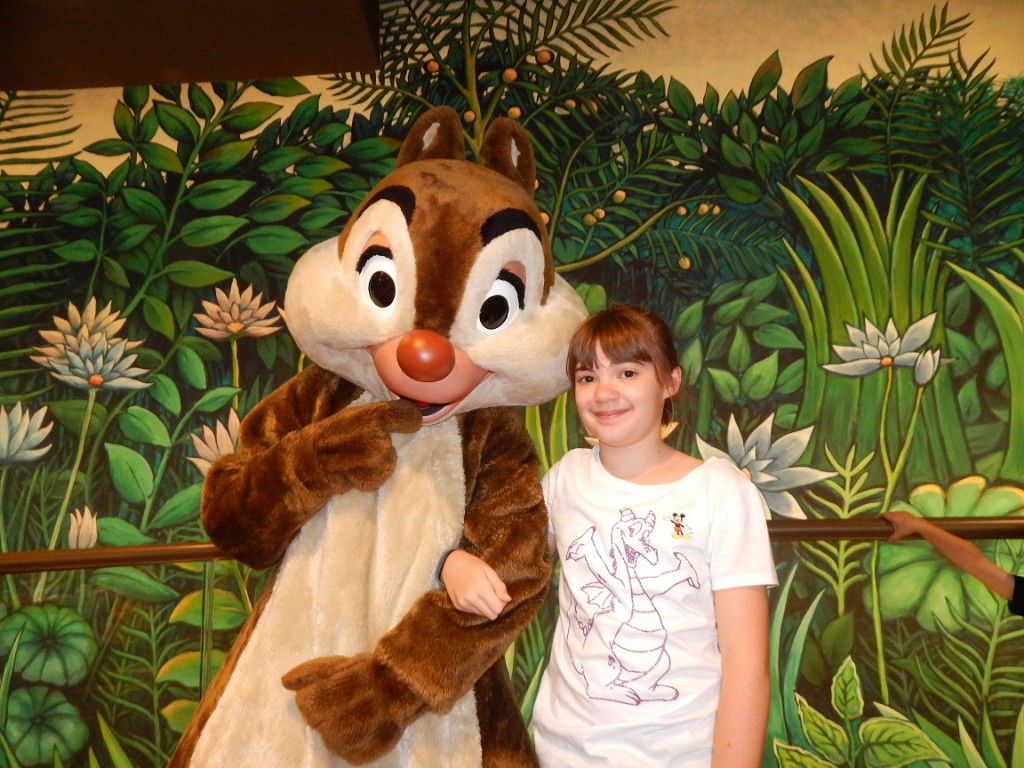 Article by Michelle Hoelzel
When I first heard about Garden Grill I was a little hesitant to go. Who wants to eat somewhere that is rotating during your meal? Would it make me sick with the movement? We decided to give it a try since the kids wanted to see the characters, Mickey, Pluto, Chip and Dale. Eating here would avoid us standing in 4 lines to meet them all. I was so glad we did and it has become a must do, favorite dinner for us on every trip.
Garden Grill is located in The Land pavilion at Epcot. When you are seated at your table adults are instructed to sit in the middle of the booth or back of the table so that kids can easily get out to meet the characters. Food is served family style and is all you can eat. Don't be afraid to ask the wait staff for more of your favorites. Through out the meal you will be visited by each of the characters for autographs and pictures. During a normal meal it is not unusual to be visited several times by each character.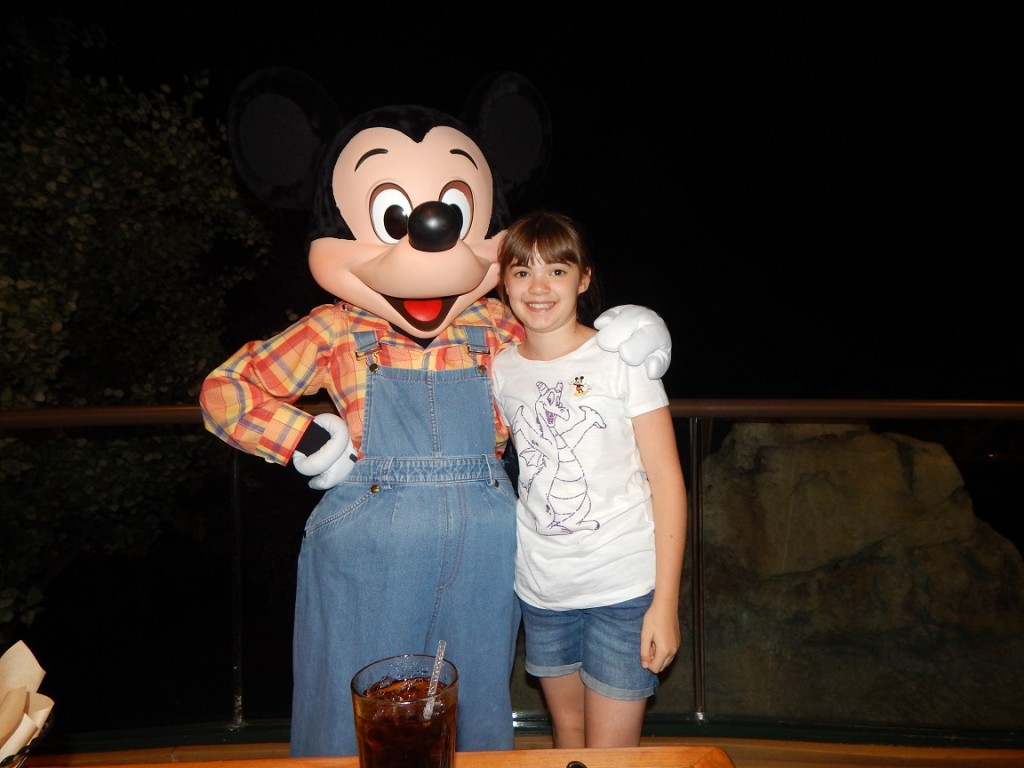 Now back to that movement worry I had. Once you are seated you really do not notice the restaurant spinning. The movement is very slow and you overlook parts of Living with the Land.
Breakfast and lunch options have recently been added to the popular dinner option. This is another hot dining spot that you will want to have booked at the 180 day mark to ensure availability for your trip.
Make sure to say Hi to the characters for me on your next trip!