Five Reasons To Visit Walt Disney World in the Summer
Article by Storybook Traveler Holly Averette
Summer is upon us! You may have heard that you should skip the theme parks in the summer because it's just too hot; but I believe with some planning and good tips from your Storybook World Travel agent, there is really never a bad time to visit Walt Disney World! Let's discuss some reasons you should visit in the summer
To celebrate!
For many, summer means celebrating some of life's greatest moments! From preschool to college and everything in between, gradations are a big deal! Whether they are off to kindergarten next year or they just completed a rigorous doctoral program, reward your graduate with a trip to the Most Magical Place on Earth! Rediscover the magic with your tweens before they enter middle school or capture the memories before they head off to high school. There is always a reason to celebrate at Disney!
Speaking of celebrations, how about celebrating Mom? Treat her to a special Mother's Day trip that includes a yummy meal (that she didn't have to cook) and a spa experience for the ultimate relaxation experience. Don't forget Dad! A trip that includes a fishing or golf excursion can be a fun way to make some memories with the guys in your life!
Most schools have an extended summer break so planning a summer trip also means kids don't miss school days. This allows everyone to enjoy time together without the stress of completing or making up missed work. Memorial Day, 4th of July, and Labor Day are all great times to visit for a fun celebration while spending some quality time with family!
Did you know that May-September are some of the most popular months to get married? That makes summer peak honeymoon season! If you are looking for adventure and romance, consider a honeymoon at the Walt Disney World resort! From fine dining and unique tours to thrilling rides and relaxation by the pool, there is so much to see and do at Disney! Pro tip- couple your Walt Disney World Resort trip with a Disney Cruise Line vacation for the ultimate honeymoon experience!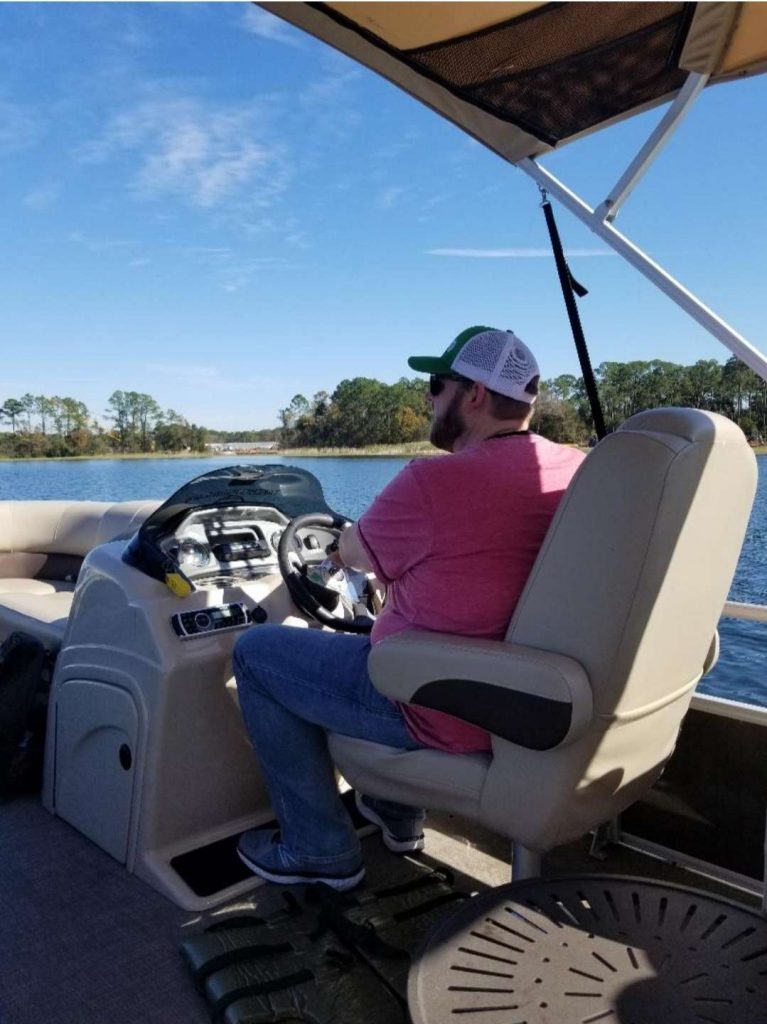 To relax!
It's no secret that summer in Florida is HOT! While there isn't much we can do about the weather, there are ways we can work with it and still have an unforgettable vacation! The key to a successful summer trip is to build in some time for relaxation. Disney resorts offer a wide range of fun activities but many people head straight to the parks with little thought given to these amazing offerings! During the hot summer months, plan to spend some time at the resort during the heat of the day. The most obvious place to start is the pool- go for a swim, relax with your favorite beverage, or play some fun poolside games. You could resort hop for a yummy character meal, check out the animals at Animal Kingdom Lodge, make a Mickey tie-dye shirt or other fun craft, book a fishing excursion, take a carriage ride, rent a motorized boat for a spin around the lake, watch a movie, learn how to do archery, or even just take a nap! There are so many possibilities! Don't forget to check out the recreation schedule for a full calendar of activities at each resort. The summer heat forces you to slow down and take it easy. Make sure to stay hydrated, wear a hat, and use sunscreen no matter what activities you choose!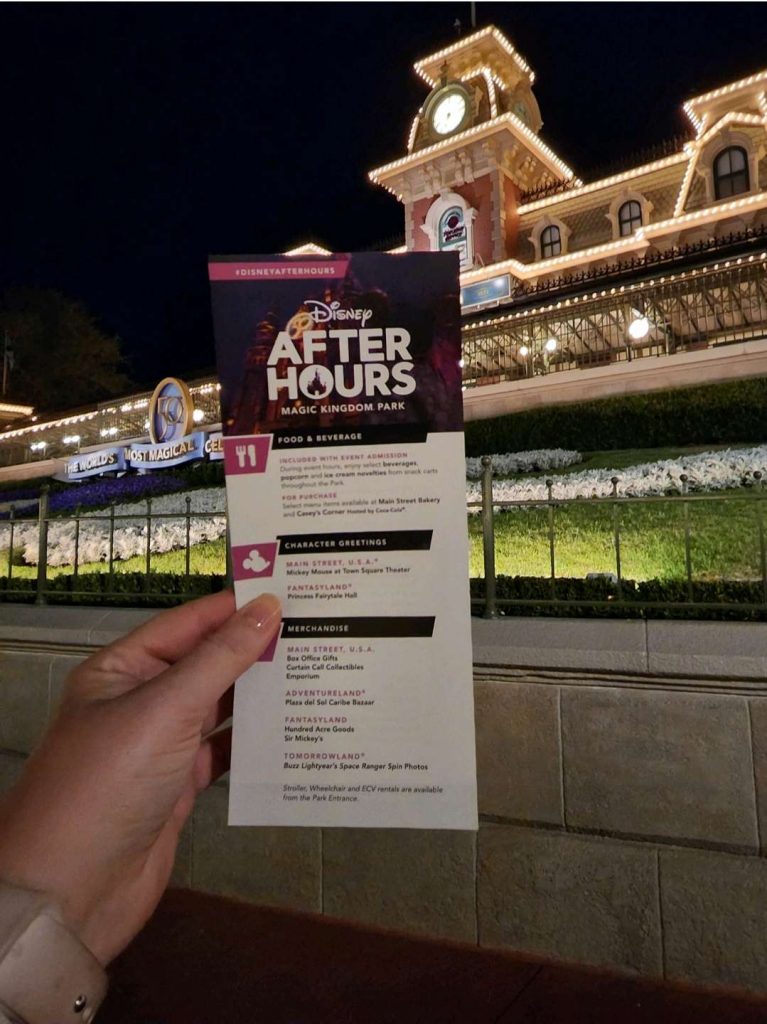 To play!
Longer days means more time to play! Standard operating hours are often extended late in the evenings and they occasionally open earlier in the mornings as well. One of the best benefits of staying at a Disney resort is the early entry benefit where guests can take advantage of a 30-minute early entry into the theme parks every day of their vacation! When staying at a Deluxe or Deluxe Villa Resort, this benefit is expanded with the extended evening hours available in select parks on select nights. All this extra time allows guests to experience more of what Disney has to offer with their family and friends. Additionally, refurbishments are relatively rare in the summer months. You are less likely to see rides or resort offerings such as the pool go down for enhancements during this time.
To experience!
Flower and Garden, Food and Wine, After Hours, water parks, and more- the summer hosts so many fun experiences throughout the season! The Flower and Garden Festival kicks off in the spring and continues through early July. This festival offers beautiful blooms, dazzling topiaries, fresh flavors, informative exhibits, and live music each night. When one festival ends, another is ready to take its place! The Food and Wine Festival kicks off shortly after Flower and Garden ends and as its name implies, this festival is a culinary delight! There is something for all ages as you snack your way around the world! Don't miss out on the Eat to the Beat concert series where you may just catch your favorite artist playing in the America Gardens Theater! Disney has two incredible water parks, Typhoon Lagoon and Blizzard Beach. While they rotate seasonally which park is open, both are full of thrills and chills that allow you to beat the heat. Disney After Hours events add additional days in the summer, which is the perfect time to take advantage of these specially ticketed events. These allow entry to the park beginning at 7:00 pm and give guests 3 extra hours in the park after it closes. The cooler nighttime temperatures and short waits make this a must do event for the summer months! Did I mention that each After Hours event also includes all you care to enjoy ice cream novelties (Mickey bars, sandwiches, and strawberry ice pops), popcorn, and bottled drinks (Coke, Diet Coke, Sprite, water)? After Hours tickets are currently available at Epcot, Hollywood Studios, Magic Kingdom, and Typhoon Lagoon.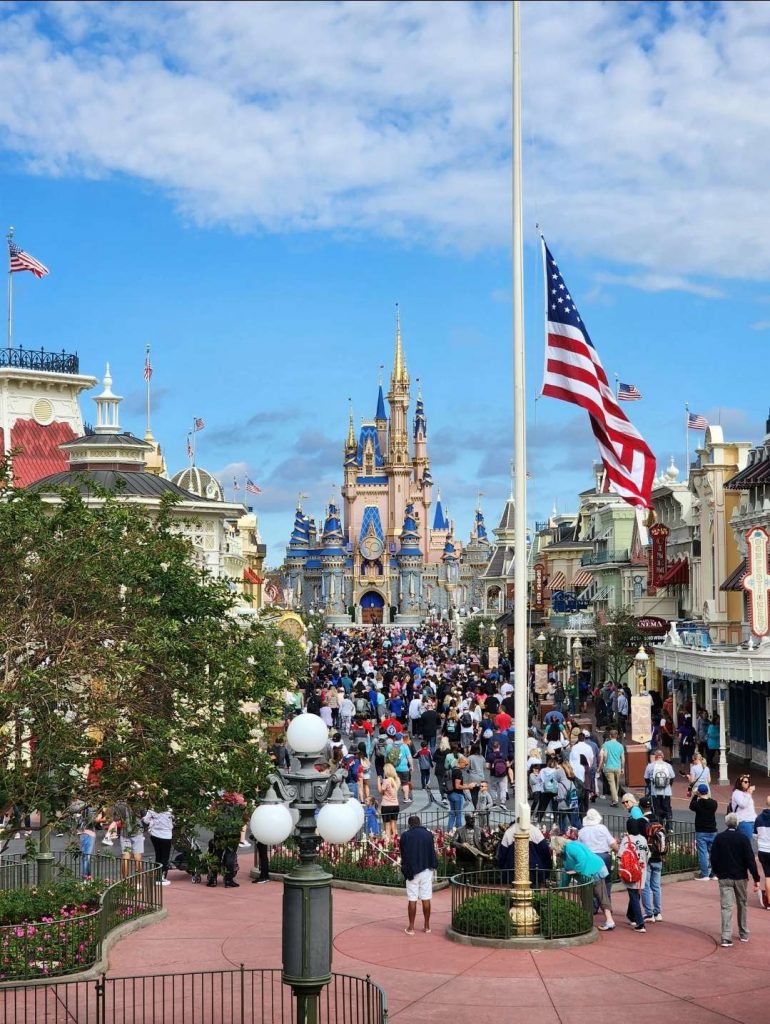 To save!
Summer typically has a variety of discount offers! From room discounts to package offerings, there is almost always a good discount offer for the summer season, and saving money on your vacation package means you'll have more money for some of those fun special experiences mentioned above! We used to see more fall discounts, but those months have become so popular that discounts are relatively limited during October and November these days. Let's take a look at some current and past offers as examples. Summer 2023 introduced a specially priced 4-park Magic Ticket priced at just $99 plus tax per day! We also saw an exclusive dining gift card promo that gave guests a gift card to be used at dining locations throughout the Walt Disney World Resort during their vacation. In the past, we have seen variations of a free dining plan, a variety of room discounts including up to 35% off room rates, and more! You never know what special offers Disney is planning but here at Storybook World Travel, we love helping our clients find the best value for their hard earned vacation dollars!
Well, are you convinced yet? With so many ways to have fun, make sure you consider adding a summer trip to your calendar to celebrate with your loved ones! What are your thoughts on planning a summer trip? Let us know in the comments!
Article by Storybook Traveler Holly Averette.