Article by Tanner Gamble.
Be Our Guest is truly a magical dining experience that everyone should experience.  Here are some top reasons to add this to your list the next time you visit the Kingdom.
Charm
When I first walked in, I felt as though I was walking into the Beast's castle.  The Disney Imagineers outdid themselves on the stained glass and architecture to transport visitors to this enchanted place.  Be sure to visit the stained glass window in the waiting area that you'll recognize from the movie.  You can dine in the grand ball room, the west wing, or the castle gallery.  At some point during your visit, be sure to walk into the different rooms as well.  A visit to the West Wing is a must and a slow walk through the center of the ballroom will let you take it the wonders of the ceiling.  Be sure to check out the snow falling outside the ballroom windows.  You'll also be greeted at your table by a perfectly shaped rose napkin.
Options
Regardless of when you are eating, you need to book a reservation 180 days in advance or be willing to eat whenever you can find a time.  There are many options for breakfast, lunch, or dinner.  Keep in mind that breakfast and lunch are considered quick service, while dinner is table service.  Disney has also recently added touch screen monitors for breakfast and lunch so that food will be magically delivered to your table.  For breakfast and lunch, you can also pre-order your food online up to 30 days in advance.
Menu
I like taking my time reviewing the menu at new places.  With all the ambiance of the castle, you'll be distracted and thinking about others things.  I recommend viewing menus online so that you can anticipate your meal as well.  I have only had positive experiences with the menu, but I recommend the steak and scallops, ratatouille, or pork chop.  You are certain to not be disappointed!
Dessert
It's a must to save room for dessert at Be Our Guest.  A whole cart of goodies will be on display for you to choose your sweet treat.  I highly recommend "the grey stuff" because, well, it's delicious.  (You can ask the dishes.)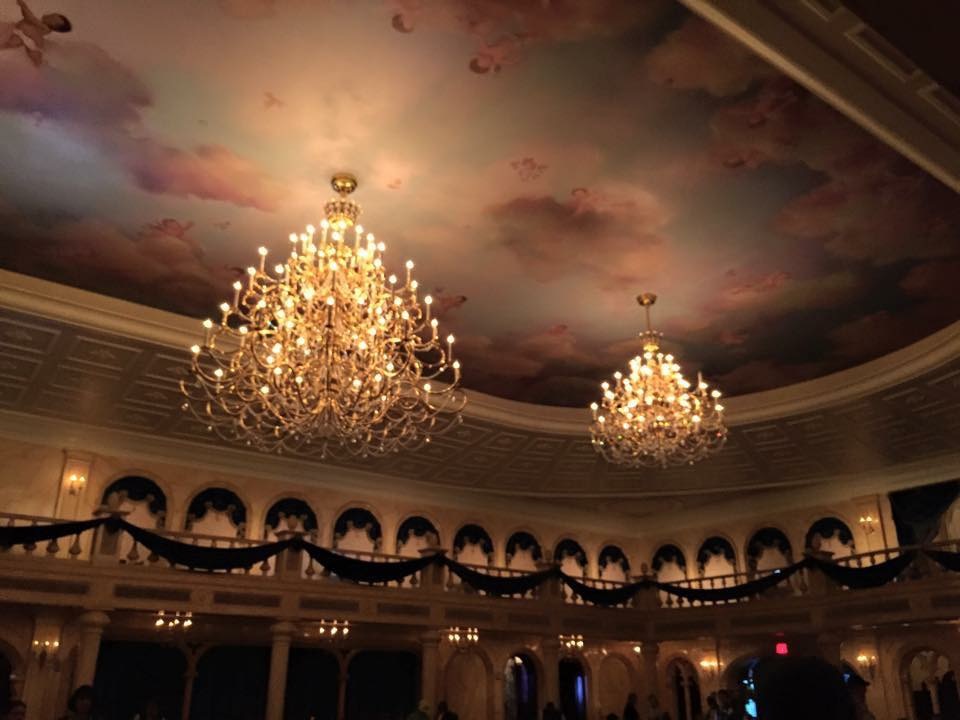 Wait Staff
Each time my family has visited Be Our Guest, we have really enjoyed our waiter and waitress hosts.  They are knowledgeable in the cuisine, of course, but they also make great references to the movie and are full of Disney trivia.  They truly made our experience all the more magical.
Be sure to journey, "Once Upon a Time in a far off place" at Be Our Guest.  I would love the opportunity to talk with you about adding some magic to your Disney meals on your next adventure.