Article by Michelle Hoelzel

Do you have a little girl who would love to be a princess? Or a little boy who wants to be a knight? Guests between the ages of 3-12 can do just that with a makeover at Bibbidi Bobbidi Boutique. Walt Disney World offers two locations for this experience. The first is located in the Magic Kingdom on the 1st floor of Cinderella's castle. The second location and my favorite is at Disney Springs Marketplace. Both locations fill quickly but I prefer the Disney Springs location for the extra space, as the castle can be quite crowded.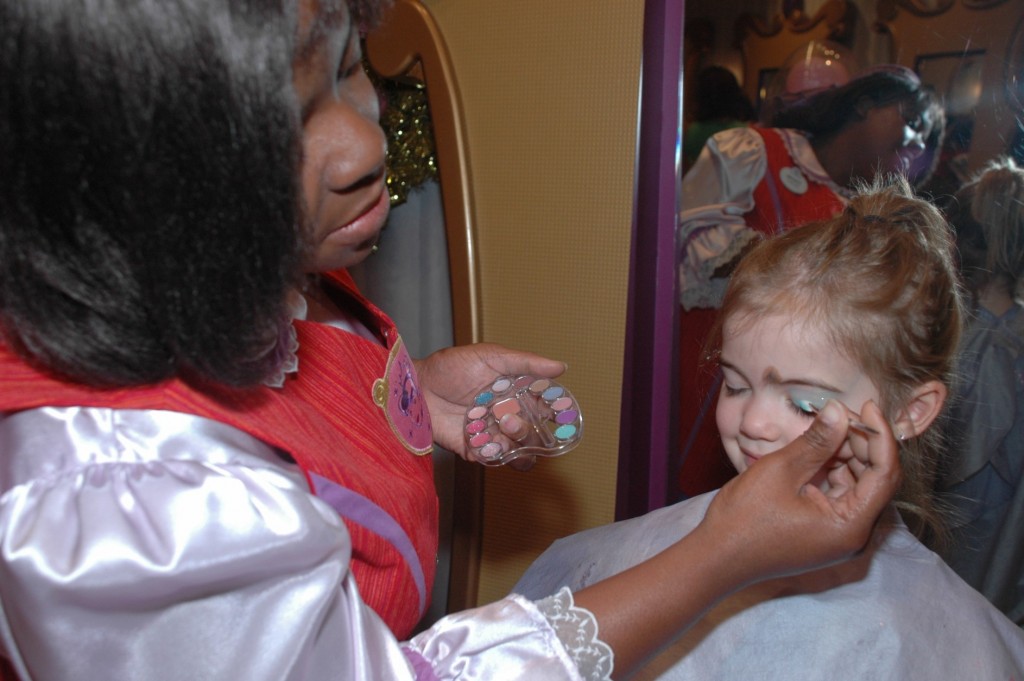 You choose what package your little one would like with prices starting at 59.95 plus tax for the crown package which includes hair style, makeup, nail polish, sash and tote. My little princess always wore a dress we picked up at home to make her experience complete, though if you prefer you can opt for a package that includes the dress. Upon arriving your princess is met by her fairy godmother who will perform the transformation. Each child sits in a chair just like at your local salon. The difference is that she is facing away from the mirror until the very end. After the fairy godmother is all done, she will take her fairy wand with glitter fairy dust inside and ask your daughter to say the magic words "Bibbidi Bobbidi Boo. At that point your daughter is turned around to face the mirror. Have your camera ready to capture her first look.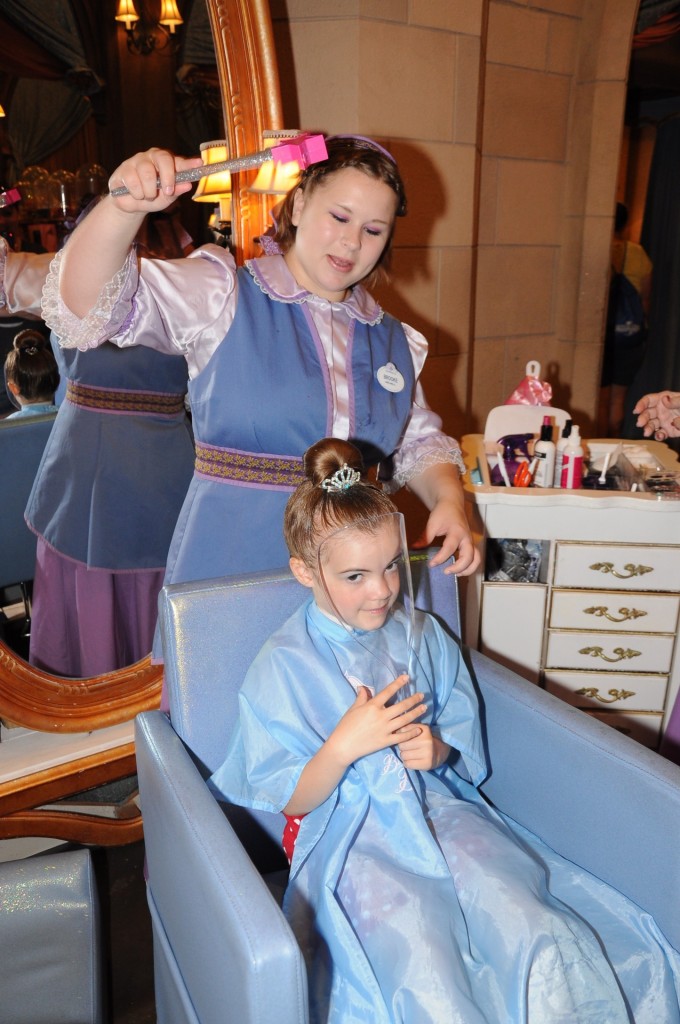 For those little boys there is the Knight package available for 19.95 plus tax. This includes hair styling with gel, confetti along with a sword and shield.
This experience is available for booking up to 180 days prior to your trip. As it is a very popular option we do advise to book as soon as possible. Contact your Storybook World Travel agent today to book this experience for your next trip.