Article by Storybook Traveler Heather Youse
Welcome to Mama's house! Where your cousins will serve you comfort food in an atmosphere straight out of a 1950's style home. At the 50's Prime Time Café in Disney's Hollywood Studios, everyone is family. This restaurant is a fan favorite and advanced reservations are highly recommended.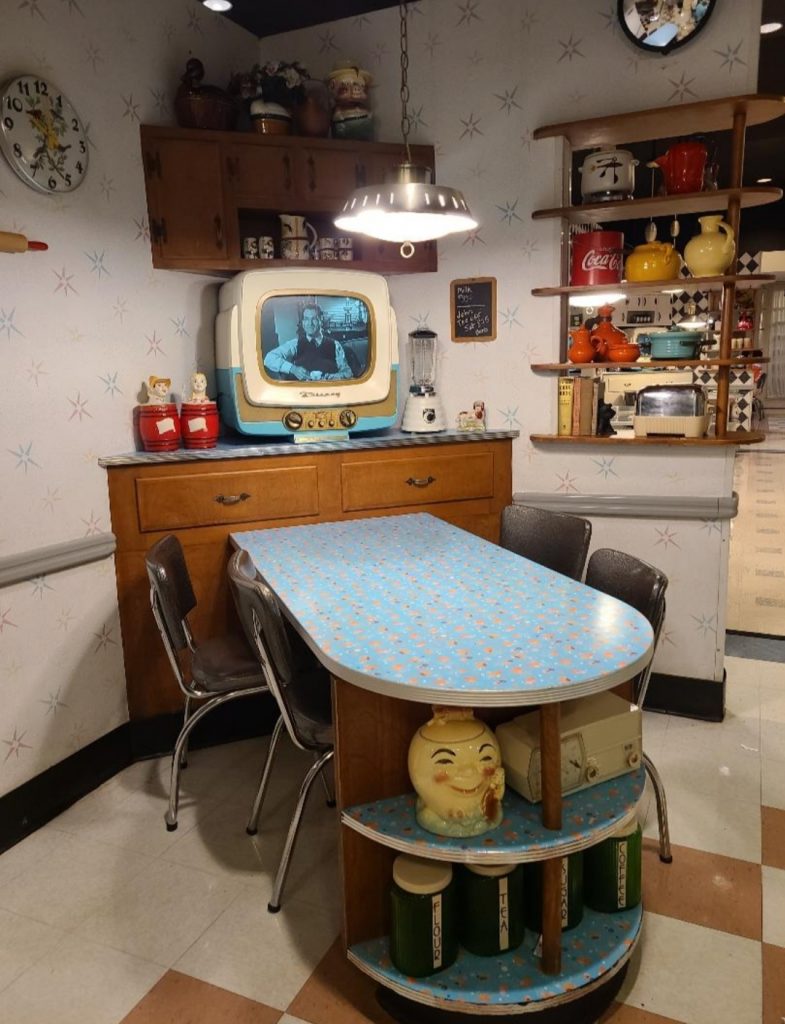 Guests enjoy 1950's sitcoms on old black and white televisions that are scattered throughout. The wait staff will remind you to be on your best behavior while telling you to eat your vegetables and to keep your elbows off the table. Everyone in your party will strive to become the next member of the clean plate club! If your group would like to enjoy a quiet meal without the teasing interactions, you can let your server know and they will be happy to oblige. Otherwise, let the antics begin!
The menu consists of a variety of classics such as Cousin Meg's traditional meatloaf and Mom's old-fashioned pot roast. Cousin Harold's vegetable garden is also available for those family members that are plant-based.  There is also a children's menu that includes items like Grandma's macaroni and cheese and Aunt Betty's chicken strips. For the adults, the menu includes a variety of specialty cocktails from "Dad's Liquor Cabinet" as well as non-alcoholic specialties for adults and children. Do not forget to try the peanut butter & jelly milkshake! (You can thank me later) The adult entrée will range in cost from $17-$25, while the children's entrée will range from $10-$13.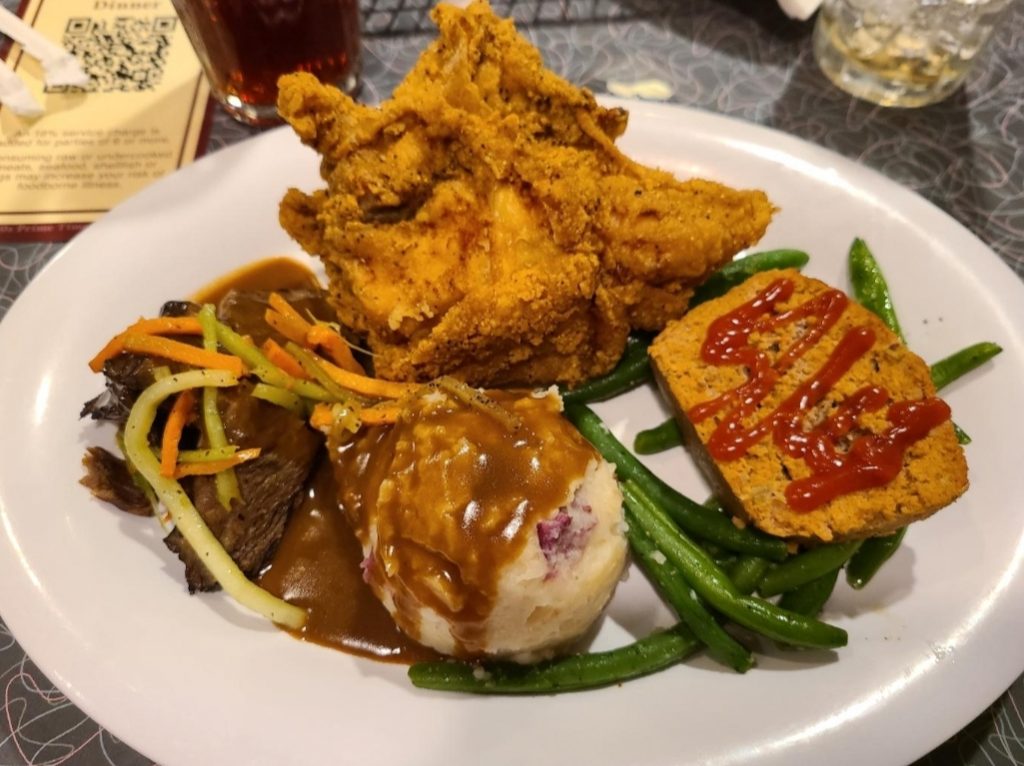 Agent thoughts:
My family really enjoys this restaurant and is a must-do on every vacation. The food is enjoyable but what really hits home is the atmosphere and fun. The amount of teasing depends on your particular server. There are those that will ramp it up a notch while others may keep a toned-down approach. The décor alone is an eclectic mix and makes it an enjoyable experience just looking around and taking it all in.
Note: 50's Prime Time Café is also the home of the Tune-In Lounge. This is a great place to relax and take in the atmosphere. For those not needing any sustenance, the lounge only serves drinks, you can sip on specialty cocktails and kick your feet back for a while. There is also a full bar offering wine and beer.
Article by Storybook Traveler Heather Youse