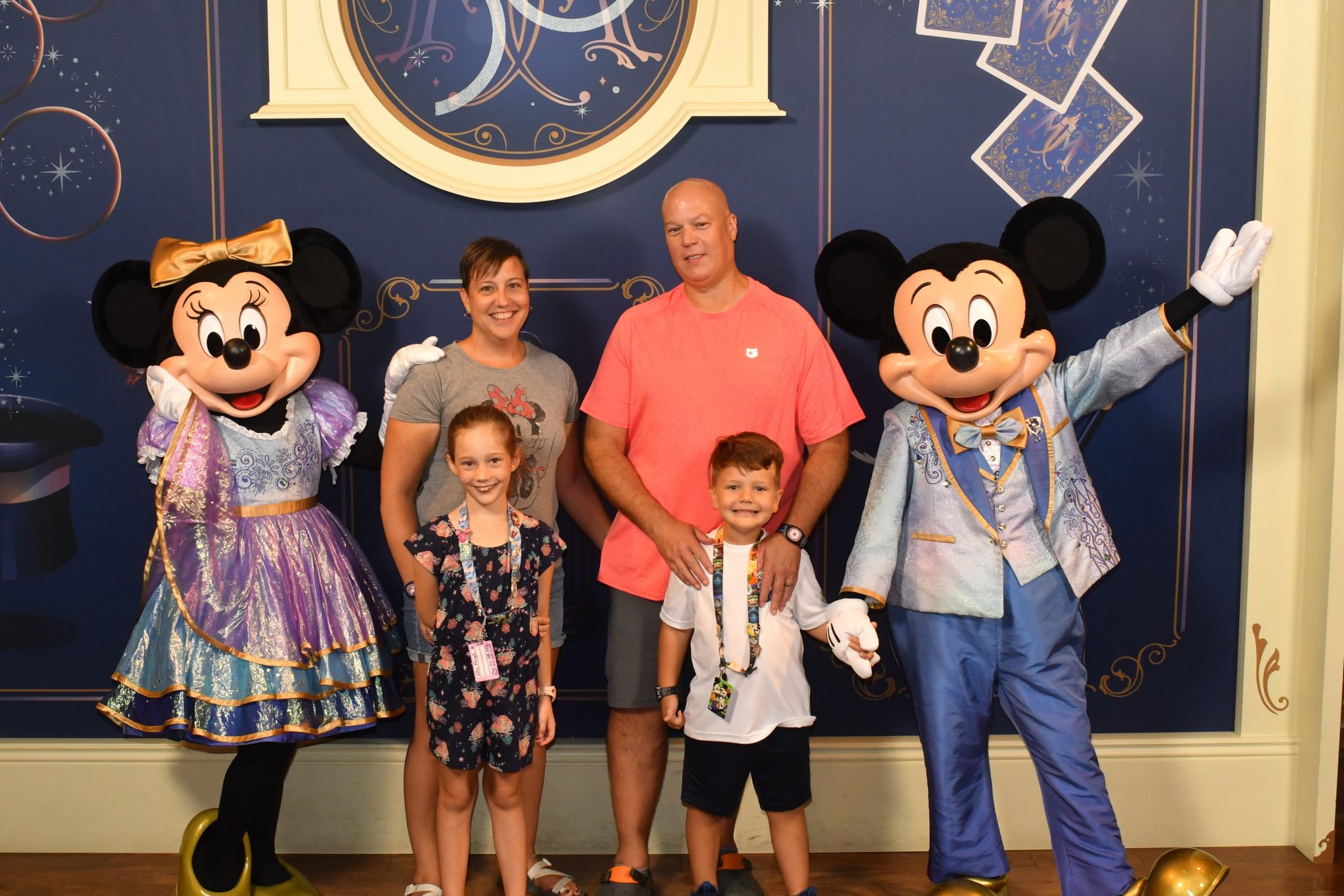 Meet Julia
Email: Julia@storybookworldtravel.com
Disney truly is the happiest place on earth! I did not grow up going to Disney, and I don't have childhood memories of visiting the parks or seeing the castle for the first time as a child. I am a Disney convert. My husband, Steve, was the first person to take me to Disney World. It has always been his happy place. So much so that we have returned many times m. Now, I can't imagine myself not going there. Our love and appreciation of Disney has now been passed on to our two children: Ella and Liam. I have experience planning trips with toddlers, young children and even multigenerational trips. My in-laws are the ones that ignited the love of Disney. I now have the honor of planning their trips when they travel as a couple along with our family trips.
People ask us all the time – why do you keep going back to Disney? From a mom's perspective, that is an easy answer – a Disney trip is simple. What I mean by that is that you have limitless options and fewer worries when surrounded by the magic of Disney. There are always food options for picky kids; and if you have a kid with an allergy, Disney does the work for you. Plus, the resorts are spotless, the food is amazing, and if you want a night out with your spouse – there are even options for childcare. It truly is a vacation for the adults as much as for the kids.
Despite all of our trips over the years I am still discovering things that I have not seen or done in the parks. I am continually amazed. The detail that goes into every aspect of the park and each resort is remarkable. The sights, sounds, smells and even the occasional wildlife sighting can't help but elicit a smile even among the most curmudgeonly person. The first glimpse of Cinderella's Castle each time still catches my breath…and the fireworks, oh my gosh the fireworks are amazing!!!!
At Disney I get to be a fun mom. I get to be the person that says "Yes!" I get to create happy memories with my kids; we scream, we laugh, we take ridiculous selfies and we wear ears and funny hats. We eat amazing food, and ice cream is always okay for breakfast. And for the adults – well, it's always 5 o'clock somewhere.! "The Rules" we live by in most days go by the wayside at Disney. Disney is our family's form of a "Yes Day."