Article by Michelle Hoelzel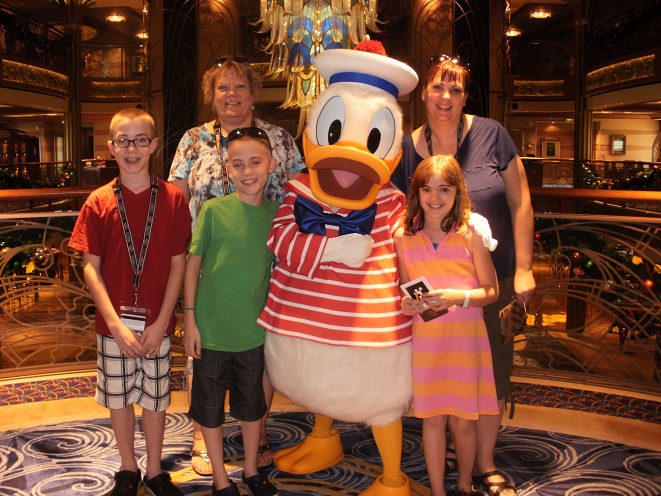 Looking for a short Disney Cruise? Maybe you are new to cruising and not sure if you will like it. Hop aboard the Disney Dream for a three or four night cruise to the Bahamas. The Dream is one of Disney's larger ships with 1,250 cabins. Families can enjoy swimming in Mickey and Donald pools or the adults can relax and enjoy the adult only Quiet Cove Pool. Don't forget to take a ride on the Aquaduck, the first water coaster that takes you over the side of the ship for part of your ride. Mini golf and a basketball court await you on Goofy's Sports Deck. Who wouldn't enjoy a round of mini golf while overlooking the ocean waters? Virtual sports simulators are also available for rent at an additional cost.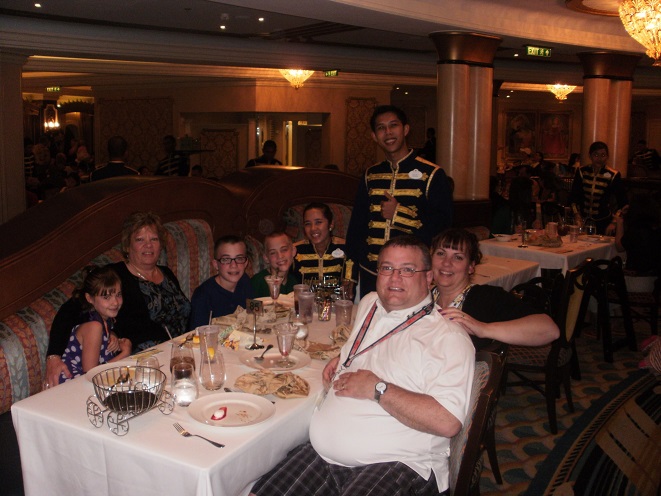 Disney Cruise Line offers what is called rotational dining. Each night of your cruise you visit a different dining room for a new experience. Familiar faces await each night as your wait staff moves with you each night. Don't be surprised to find beverages for the kids already on the table your second night. The staff really learns your preferences early on. I suggest checking out each dining menu the day before and letting the staff know if you want something different. My husband is picky and didn't care for one of the menus. The night before he asked our waiter if he could request the same steak he was currently enjoying again the next evening. They were more than happy to do so. Asking the night before helped with avoiding delays.
The main dining rooms include: Animators Palate where you can watch the walls and décor change from black and white to color during your meal. Watch for Crush from Finding Nemo on the big screen as well. Royal Palace where you feel like you are in a classic fairy tale and the conservatory of Enchanted Garden. If you prefer a more casual dining take advantage of one of the quick options at Cabana's or Flo's Café. Don't forget the all you can eat Eye Scream station for all your ice cream cravings. Soft drinks are also included in your cruise and available for refills throughout the day.
If you want some adult only time at one of the exclusive dining options Palo or Remy or some time at Senses Spa? Kids will love the different kids clubs available. Ages 3-12 can take advantage of the Oceanears Club or Oceanears Lab. Edge for those 11-14 and Vibe for 14-17 year olds keep even the older bunch busy with activities, computers and music.
Don't forget the first run movies in the Buena Vista Theater or one of the fabulous Broadway style shows each night. Characters also appear on the ships for meet and greats. Be sure to check your daily Navigator, delivered to your room each night for the next day's activities and times.
Disney cruising is a great time for the whole family. Let me help you plan a fun filled trip aboard the Dream or one of the other great ships for your next vacation.